Skiing Maine mountains, what's ahead for Vacationland's slopes?
Using skis to glide on Maine winter snow. Social distancing is not so hard at a small Maine ski area with or without a coronavirus or not. Heading up and over snow capped countryside cross country skiing where you make your own trails can happen on your personal schedule without a lift line involved.
When you live in Maine, it's easy to get up early, jump in the car or SUV loaded up the night before with ski gear.
To head out for a day on the Maine ski slopes. Then return to your own home sweet home. But when you are many hours away, the traveling during the pandemic protocol can add to the uncertainty. Your best memorable years winter snow skiing were ones where lots of white stuff happened. The coldest winters are open, bare and snowless. Plus no fun happens if no skiing or snow sledding the trails can happen when a Maine winter slows to a crawl with no show for fluffy crystal flakes.
This blog post looks at what skiing Maine mountains will look like this winter.
With folks working remotely online from home, Maine schools in and so far so good, many wonder what the big holidays of Thanksgiving, Christmas, New Year will look like winter 2020-2021? Will ski vacations to Maine happen? Will locals get to strap on the boards to ride the snow capped nearby hills?
No one likes cabin fever.
Mainers are especially allergic to spending too much time contained by four walls. True Mainers are out every day, any season for the fresh air. We don't let a little snow interfere with our stretching our legs and living life to the fullest. So as the ads for Maine ski resorts and early bird season pass discount pour into our physical and cyber mail boxes, thoughts turn like the calendar pages. To swishing, carving, skis together for the lift up in the air and quick ride down a Maine mountain ski slope.
So checking in around the state of Maine ski areas to see what's up ahead when snow happens.
The natural kind or what gets created out the end of the overnight spray nozzle. Before the surfing the web to glean the Maine ski websites though, what kind of a Maine ski winter is predicted anyway? Near normal snow levels and milder temperatures due to the ongoing La Nina weather system.
Outside of Northern New York and Northern Maine where I hunt and peck, less snow last winter happened.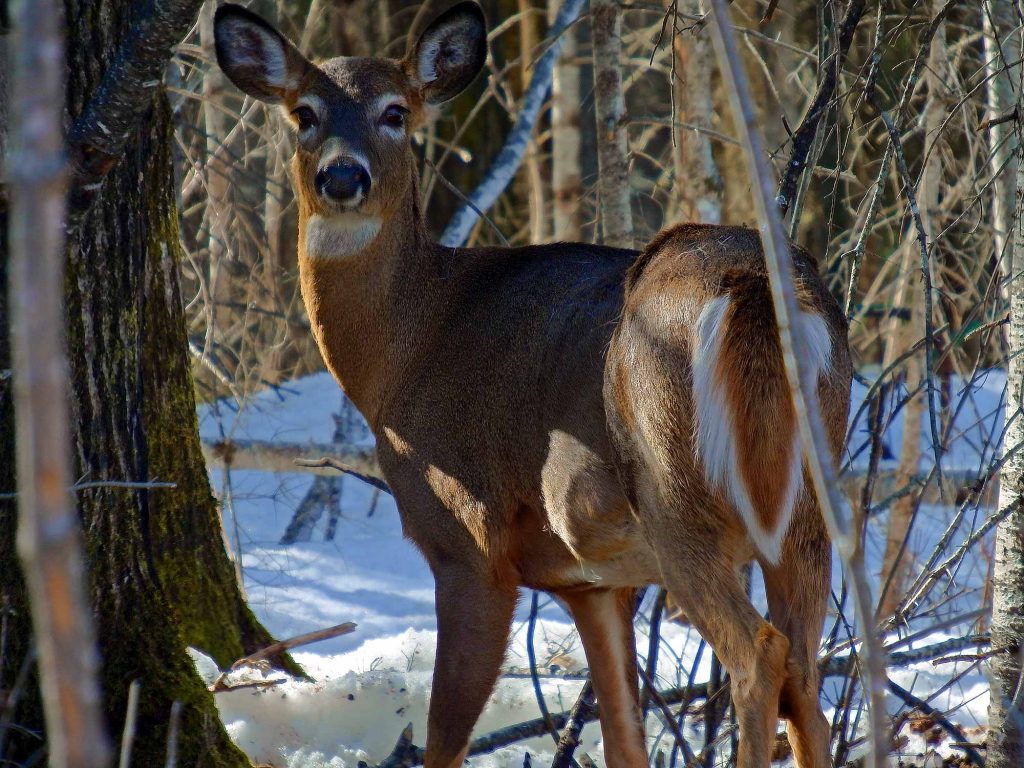 Some weather experts say the vortex stayed in the arctic and lack of polar blasts caused a lighter snow load winter last year. To figure out this year, everything you read sounds like a politician straddling a lot of fences to win the majority of votes to get elected. Predicting weather, long term it is harder than what could happen a hour from now when you live in Maine. Like pollsters who get it all wrong, weather predicting is a lot of promises but many asterisk conditions attached to all the what's ahead for winter snow.
Weather experts says warmer temperatures in the waters around the Equator if coupled with some polar blasts can mean an early start to winter.
Lots I read predict early snow, the beginning and the ends look like a typical Maine winter but the middle could be warmer and stalled. What the Farmer's Almanac says studying solar cycles, lots of old fashioned tried and tested weather predicting shaping methods. I figure if you love the outdoors, whatever snow loads hit the slopes naturally will be groomed and shaped and the Maine ski trails will get lots of use. Locals have it made, those traveling from many states away may be lighter this winter ski season.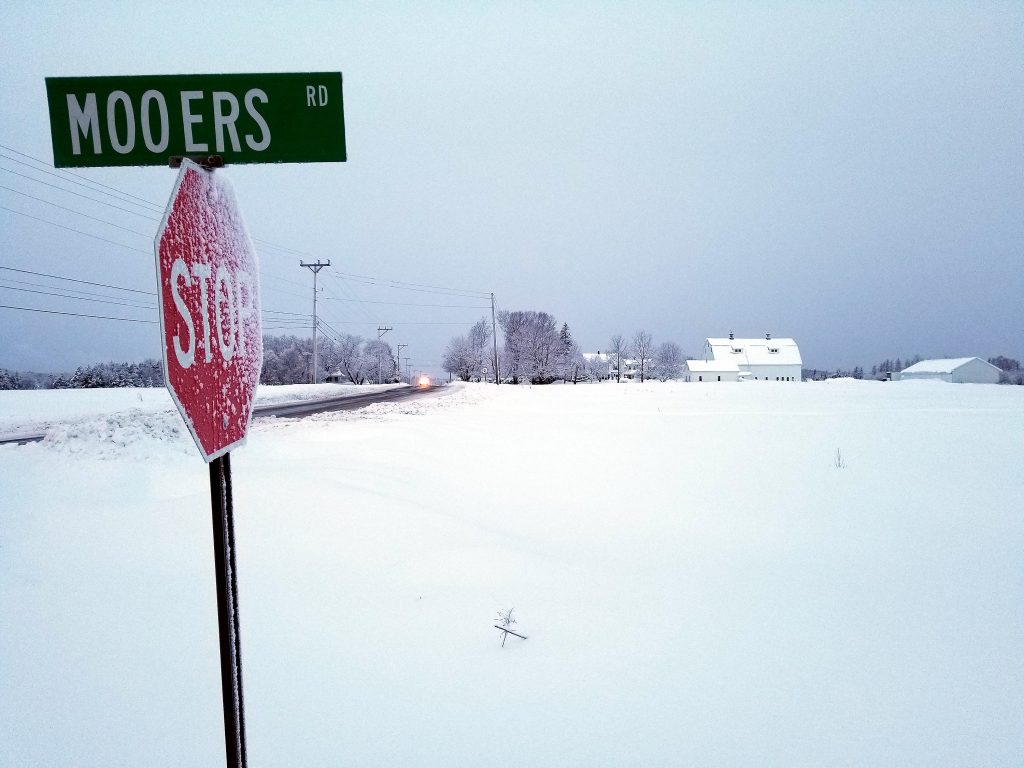 Sugarloaf Mountain USA is set to open for the 7oth snow ski season.
The Loaf's Kingfield Carrabassett Valley website says the 1000 acres surrounding the base lodge is ideal for social distancing. The making snow testing began back in October, the ski show must go on. Think snow. Face coverings, ski masks go hand in hand with strapping on the boards and helmet anyway.
Staying warm, not just being pandemic responsible makes the covering up win win. Study of the Sugarloaf mountain ski map shows social distancing is not hard. Less people and more mountain to hog has always been the attraction to Maine ski area.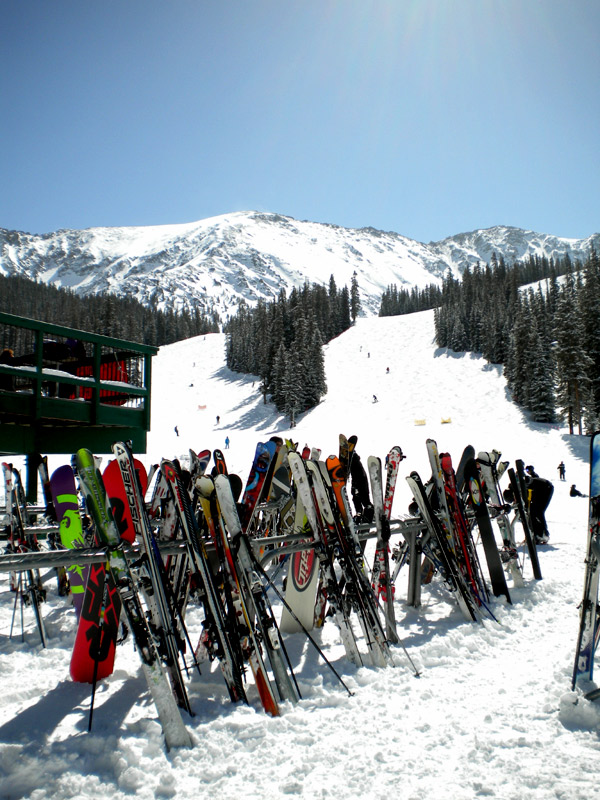 Like ones for the road, when you are flying, mountain ski trail maps create fire in your belly. Snowboarding, down hill or cross country skiing are part of a Maine winter tradition. Nordic skiing, snowshoeing feeling like it's pretty much just you and old man Mountain.
Sunday River may not be as tall as Sugarloaf when you push the two back to back and measure.
But Sunday River has eight peaks and is spread out a bit more. Each Maine mountain offers a different skiing experience and no two exactly the same character.
Winter weather in Maine gets a bad rap and most of that negative press is circulated by folks who never pushed down hard to attach a pair of snow skis. Maine winters with new fallen snow and groomed trails help a body and the local economy get a thorough workout routine.
The blanket of pure white flakes assembled one by one overnight transforms the Maine you remembers from the night before putting your head in the bed.
Hockey players call it ice in their veins. The love of downhill mountain skiing must cause hard packed or loose and fluffy arterial snow conditions. Like any Maine outdoor setting added to the yearly tradition to revisit it.
Growing love and deep attachment is the result of time invested outdoors in Maine.
Dressed properly for the occasion and changing it up as the seasons flip through the calendar. Many families adopt a Maine ski area mountain and feel very protective. Like new rescue cats, horses and dogs owners, you become highly protective of them.
Read more on what's happening at Saddleback Mountain thanks to one big anonymous donor.
He or she believed kids need to spend less time in front of a screen and out on the mountain slopes. To shake off that sedentary life style that is so so not Maine. The funding for the next five years to assure that happens is a major shot in the arm for the sport of snow skiing. The new and improved Saddleback Mountain plans for a December 15th winter ski season opening.
Lift upgrades, new snow making equipment, lodge renovations, fair ticket pricing is what's happening behind the scenes at Saddleback Mountain.
Saddleback Mountain has the highest base elevation, over 4100′ complemented with views of Rangley Lake. Perched up high base operations translates to more natural snow outside the lodge window. Free from the sky to groom and ski. Instead of the kind created with lots of pressure squeezed out of the end of a snow gun nozzle.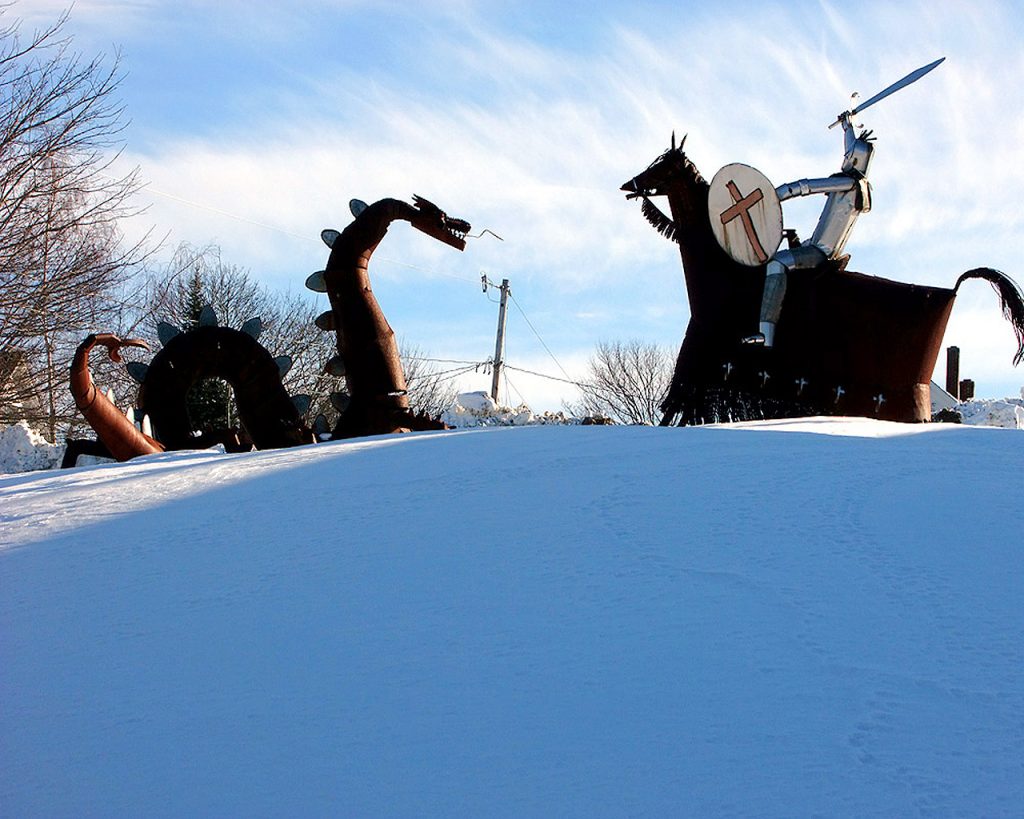 No snow show winters in Maine, those often are the coldest and rob the down hill skiing experience.
The expensive snow making production pumping water up hill and moving guns spot to spot around the Maine ski mountain trails. Hoping the air temperatures stay freezing or below to create and keep a base. Man made snow making hurts the Maine ski mountain's bottom line expense profit and loss. Artificial snow requiring man power and machinery hard at it round the clock to create it bleeds a ski resort's cash reserves.
Don't forget snowmobiling, ice fishing, pond hockey and it's not just swish swish down hill skiing during a Maine winter.
The smaller mountain peaks mean less coin needed to ride the lifts and ski down the trails. But these smaller Maine ski areas rely heavier on what Mother Nature and Jack Frost bring to the winter snow party.
With the COVID19, the pandemic makes spread out on the trails under a cobalt blue sunny ski or listening to tunes while under light night skiing. Maine ski areas are ready and the healthy shot in the arm cure for being stuck in side dying to get out for some fresh air and panoramic scenery. The kind you can only get on top of a Maine snow capped mountain as you develop that thousand mile stare and crank your head slowly. Maine has last count twenty developed peaks areas, seventy lifts to service those mountainside ski areas.
Like your favorite local diner, the community movie theatre, adopting to preserve and help Maine businesses and non profits survive is happening.
Maine ski areas are on the same critical care list and every local citizen feels highly charged and committed to preserving our unique way of life. Maine is the way life should be. The coronavirus just drove the point home deeper for those ripping up stakes and packing up their tent in search of a better quality of life.
Maine is an easier place to live for lots of reasons and less people, more connection small local populations is part of it. Maine's drop dead gorgeous natural beauty and unspoiled vastness are the perfect combination no matter what's going on good or bad in the World. Run away to Maine. Ski Maine mountains in winter, hike them the other seasons. Get up high where the air is rare and less people interfere with the thought processing.
From the days of trudging up every foot of hillside you skied or slide down, from the days of tractor powered rope tows on small Whoville like terrains. Maine skiing has come a long way and is still going strong.
Maine skiing. It's good for your body, your mind, your local economy. Support your local Maine ski mountain nearest you. Pull out the calendar and plan this winter to sample more than one Maine ski area.
To me, the most fun of Maine winter skiing is introducing your kids to the snow capped trails.
Saturday mornings on a local hill with other kids filling their lungs with fresh winter mountain air sure beats sitting on a couch plugged into the tube. Beside exercise and getting families out of the stale air of a Maine home, that elevation opens up the magic of Maine. Maine is already drop dead gorgeous with her four season natural beauty. But add a chair lift or t-bar ride higher up a peak and everything intensifies. It is spiritual, the ride alone or in conversation with one or more of your children is mental health rich.
Skiing a Maine mountain like work or hobby pastime that calls you outside increases awareness of the World around you.
The day to day routine is shaken up getting your blood pumping and collecting all the eye candy. It's like the song "Up On The Roof". In the city hustle bustle and all the noise distractions, all the people around you, the only place to escape it is going up (ding ding elevator door opening sound) .
Your worries are parked as you ride up or glide down a blanket of Maine winter snow.
The guy or gal in the helmet and ski goggles dangles the boards lifted up the mountain side and absorbs or blends in with the Maine outdoors. You feel grateful, excited, humbled, pretty dam lucky to be in Maine and tapping into one more winter tradition.
The sunrise or sudden snow fall and wind picking up and being out in the weather elements. Wearing the right ski gear clothing and layered for comfort as you can see your breath. But no black flies today. Relishing arriving mountain top and taking in the expense as you lift the chairlift bar and scooch to the front edge of the cushion.
Skiing a Maine mountain.
Preparing to touch down, go left, right or down the middle of the end of the line ride. Sliding on the ski pole straps for each arm and preparing for another trip to the mountain base. Some looking for double black diamond adventure, others taking the longer leisure route of a buckboard gradual ski trail. Skiing Maine mountains is different strokes for different folks. There is something for every budget and all types of Maine winter skier abilities to discover.
Families can connect the green, blue, black Maine ski trail difficulty marking dot colors.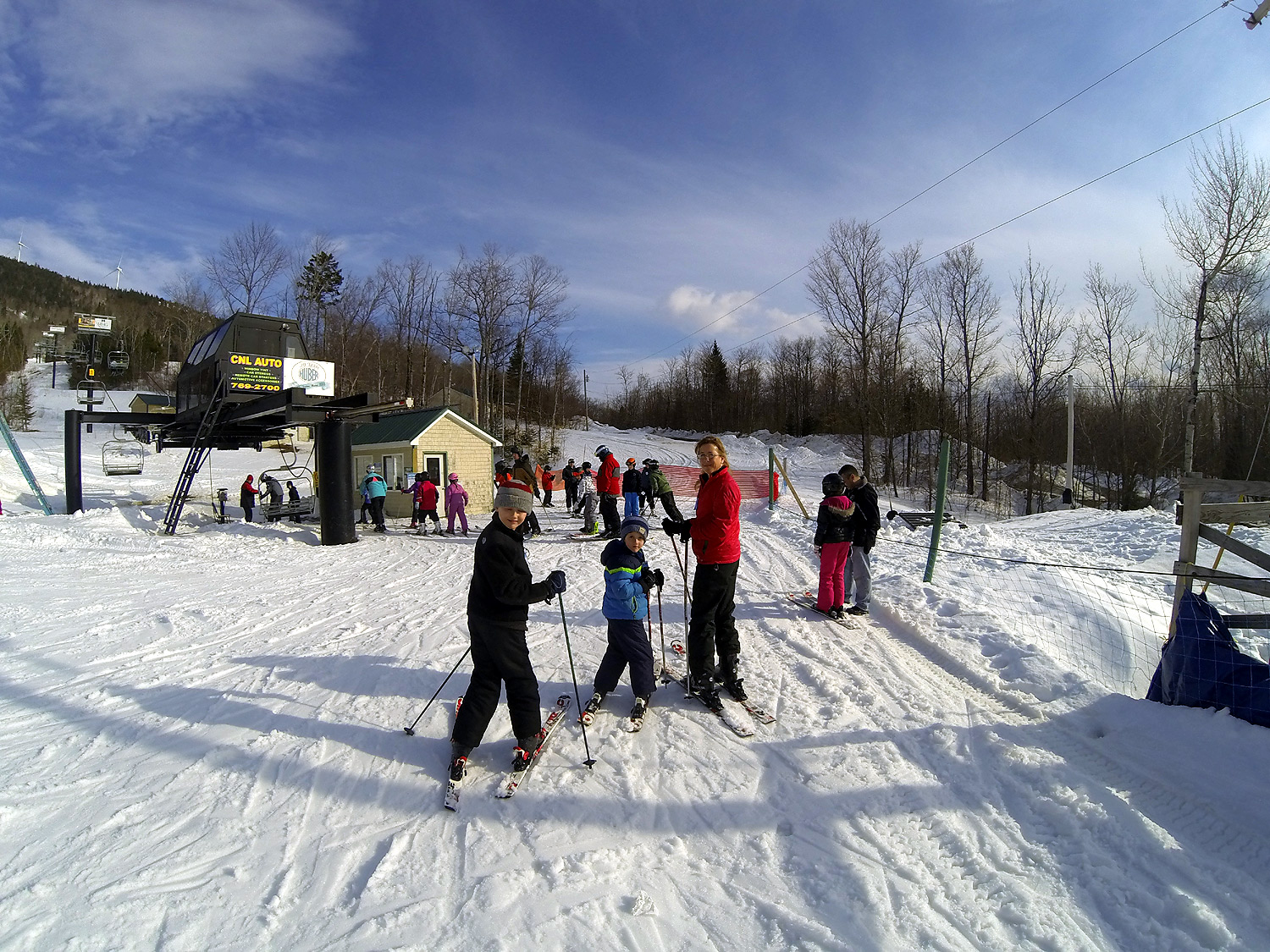 All ages can tap into the Maine ski mountain fun. You can ski for life in Maine. The alpine ski tradition kept alive because of the names on the towns on a Maine map. New Sweden, Solon, Norway, Caribou, Stockholm all sounding Scandinavian but located in Vacationland with residents Nordic names like Sjostead, Andersen, Bonderson.
Maine winter.
Ski1ng Maine mountains. You don't just survive a Maine winter and the locals embrace this back end, new beginning  section of the calendar pages. Ski swaps to match growing kids with better fitting equipment. Christmas presents for something ski themed from warm gloves to a new snowboard or winter jacket. Maybe an LL Bean ski boot bag or t-handle to make the to and from to your favorite Maine mountain easier. Early bird season Maine mountain ski passes showing up in a Christmas stocking help the spirit of the holidays too.
207.532.6573 |  info@mooersrealty.com  |  MOOERS REALTY 69 North ST Houlton ME 04730 USA