Small towns in Maine.
The northern rural New England state is known for its sparse population and wide open spaces. So how does a small town exist? Some of them don't because keeping up with the paperwork to maintain the local identity is slipping. Once Grange halls, local schools, the mill, and one by one farmers or woodcutters fade from the local town landscape, all you are left with is the historical notes.
Small towns in Maine. Some are surrounded by water, neighbor no other community!
Amity ME is a good example of a small town in Maine.
Amity is a bedroom community for a larger population center to support for employment, schooling, shopping, all the essentials to survive in today's modern age. Amity Maine is located on the USA – Canadian International border.
But a little further south you find the small town of Bancroft Maine .
That was a town but not anymore as it retreated. Waved the white flagf and dismantled local government. Becoming an unorganized township from its previous status as a town is becoming a pattern. Blog posts on deorganization of small Maine towns have gotten press ink lately.
Bancroft Maine took about three years in it's disconnecting the ties that bound the local government entity. To settle up the financial obligations was the first order. Who plows the roads and fills the pot holes. Mows the grass at the local cemetery. Or writes the check for Maine school education tuition or to pay the bus driver?
Somebody is at the helm no matter how small or limited the tiny small Maine town government running the show.
Issuing the warrants, counting the voter ballots on important issues of the day or to fill a position. To shift gears and divvy up the local control responsibilities between the state and County of Aroostook.
Like a boat on the open water surviving the choppy seas and less than perfect nautical weather, don't you need a certain number of local players for a crew of a small Maine town operations? Besides figuring out how to raise enough in local annual property tax assessments each year to stay in the black financially.
Who's going to picked from the flock for representation of the town's people? To be a local elected selectmen, the chair of this group of committed townspeople. That all one by one step up to help administer the small Maine town obligations and responsibilities.
In a small Maine town or plantation, someone has to be on the local board of tax assessors, serve on the local school administration education boards.
Tapped to be the local animal control officer to handle a nuisance dog at large and off his lease. To fill the boots of the local town fire warden. For where you get your fire permit. To be legit for that little smudge fire ring circle gathering outback Saturday night. The town clerk in a small Maine town often has a real job doing something else besides registering your friends and neighbor's cars, trucks, snow sleds, ATV four wheelers and boats.
In the tiniest of small Maine towns, it is not one but many volunteers performing their local duties. Mailing out the annual property tax bills. Keeping track of real estate registry of deeds transfers in the small town divided up into map and lots. Writing out the receipts for early discounted property tax payments. Performing the property tax lien process when its been more than eighteen months since the small Maine town received any real estate taxes from its owner.
Volunteer fire departments responding to local calls for a structure fire. Or when Sparky gets a little carried away with burning fall tree leaves. Or that brush pile that spreads when winds fan the flames.
There may not be a town fire department to fight the blaze. Just like the local police are not in the town limits. But instead serve under the umbrella of protection of the local county sheriff department. Or whatever Maine state police troop barracks is closest to serve this particular radius circle of highways for each section of Vacationland.
In the small Maine community of Drew Plantation, one man in his eighties and not in the best of health holds it all together.
He admits that if he stopped changing all the hats he wears, if he retired from his many roles in Drew Plantation then deorganization steps would begin.
Township 7 Range 9, in Penobscot County became the township of Drew on April 5th, 1921. But the Great Depression took its tolls. Causing Drew to return to the plantation status is began with September 8th, 1856. With 137 friendly souls populating Drew Plantation in the 1880, two school houses were used to educate the children. Today the US Census population hovers around 45-46 folks calling Drew Plantation home.
Some small Maine towns or plantations share one office, one manager. In the case of Patten Maine, under the same town office roof line, the affairs of Moro Plantation, the town of Hersey are also administered. Each local government body kept separate and not merged to be independent authorities sharing administrative services to defer the cost.
Linneus and Hodgdon Maine in the past shared one town manager. Smyrna and Merrill Maine have one capable lady at the helm of both towns under one shared roof line.
What about when it is water water everywhere… when you are a small Maine island government to keep running?
Depending on where you search online, Maine also has 3166 islands. Or other sites quote 4600 islands off the coast but also counting the ones on lakes. Mt Desert is the largest of the large collection of independent islands in Maine. Some are only visible when the tide is right to keep these ledges exposed.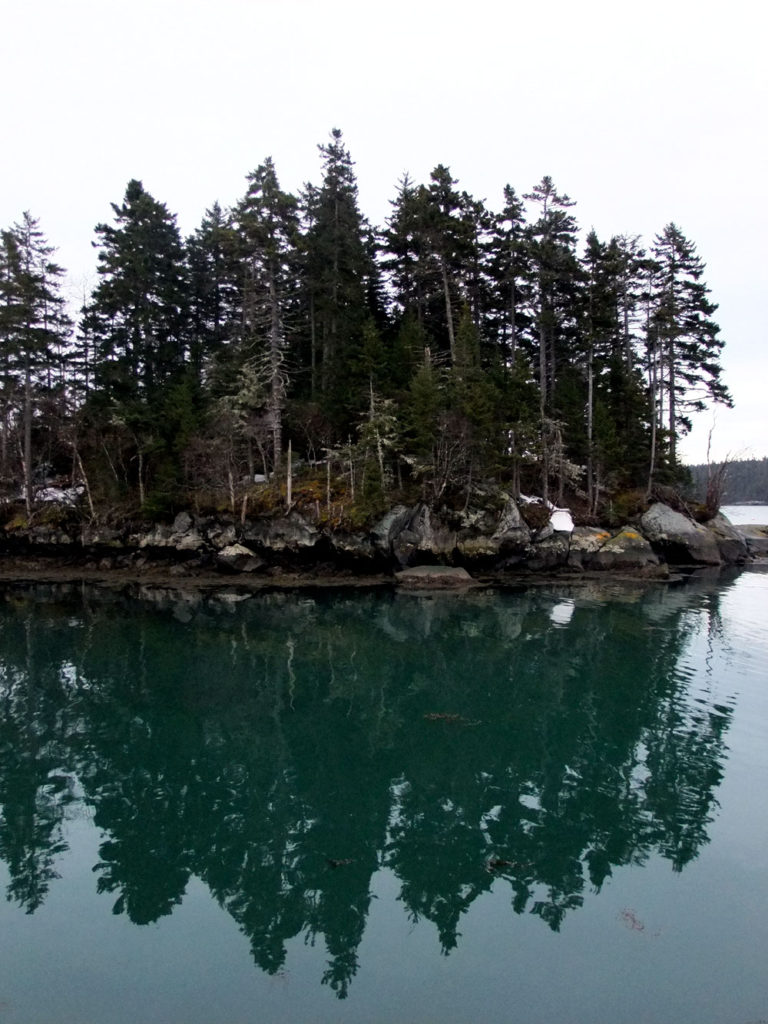 Some Maine islands are close enough to the mainland that ferries shuttle the kids to school. And mom and dad take the daily ride in and back to the island from mainland population centers. If their work is not on the island community itself. From retirement checks that support the island life routine. Or from hoisting bounty from the sea fishing or running tourism attractions involving lighthouses, hump back whales and puffins.
Islands in Maine coded "R" are registered and privately owned.
The ones wearing the letter "U" designation are unorganized. Four more structures on an island puts them in another classification. Here is the list of Maine islands and their code designations. More to explore about Maine islands. Inland, Moosehead Lake, Maine's largest surrounds Sugar Island, the biggest of its water surrounded land masts.
Maine's islands are a big part of the tourism industry. Many islands don't live within municipal boundaries to include them in a bigger government administration. The unorganized townships of Maine divided into the sixteen counties catch all of these lost in the hustle bustle shuffle entities.
Do you know where Jewell Island is in Maine?
For a number of years each summer, a bunch of my friends would boat out and camp on Jewell Island off South Harpswell that has some unique bunkers on them from the World War Two era. To defend the coast and as a look out for early warning detection on any invasions. Add to your collection of Maine vacations with island tours on bike.
Small towns in Maine, the collection of islands too. Ever wonder how they keep the doors open and local government humming smoothly? Quite nicely and everyone volunteers to make it happen. To maintain tradition the best they can as the population shrinks. Strong internet to telecommute and connect small towns in Maine is so critical to keep those town government and local business enterprise doors open.
207.532.6573 | info@mooersrealty.com | MOOERS REALTY 69 North ST Houlton ME 04730 USA