When spring gets underway in Maine in good shape, the activity around door yards picks up as folks tackle outdoor projects.
The house maintenance and landscaping levers to repair, clean and tidy up from the ravages of winter in Maine get thrown forward hard. And while Mom, Dad or someone's grandparents, your neighbor are busy bees pulling suggestions left and right out of the to do job jar, the smallest kids are focused on play. Jumping on trampolines, skipping rope, stacking firewood, playing baseball in whoever has the largest back yard.
Kid trikes and bikes, the smallest kind with teeny weeny wheels always hit me.
I guess because as a kid a bike was so much fun. It was also a kid in Maine's ticket to freedom. Especially if you lived in the country and achieved the age needed for the parents to decide it's time. That their kid could venture into town using their bike. Om their own and trusted to be careful, make good decisions. Whether a banana, English racer, mountain bike or something inbetween a new version of a very old method of transportation.
What a feeling to head to town, using simple bike pedal power to trade in the scenery from a rural setting for one that unfolds into the downtown of a Maine community. Trusted to bike into town alone or in a pack of others your age. To ply the streets, hit the recreation centers or maybe to perform the task that generated the jingle in your pocket.
Mowing lawns in town was something I did to create the cash flow. Money to handle with better spending impulse control because it was my own. Earned not handed to me. And whatever I did buy with the money generated from the grass clippings was treated with respect. Because I had sacrificed something to earn it and was not going to part with it like the potato picking lesson. Unless it was fairly priced and something I needed. Mowing lawns a weekly commitment and working around the rain or social events was on my shoulders to keep the grass nice and neat.
Today a home with a pair of small bikes from an abandoned renter and a dumpster being filled to the grim rim made me think about who they were purchased for and why the parents did not take them along when they moved.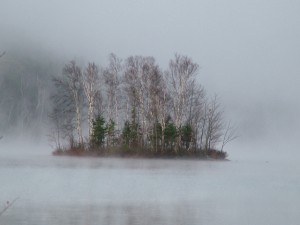 I knew how much I enjoyed my bike growing up and can tell you about each and every model along the way. And as an adult, I still bike because Maine is one sweet place to safely do it. They report counting up 3166 islands in Maine. Whoa, that is a lot more than I thought there were but think of the lakes, rivers with islands that must be added to the long list of coastal ones.
On an island in Maine, the traffic is nil or a slow trickle if you do run into it at all. And one of the best places to bike without fear of too many vehicles to weave and bob around is on a Maine island. To avoid becoming the hood ornament on a car driven by someone with limited older peepers traveling at a healthy clip that might be struggling with the angle of the sun streaming through the vehicle's windshield. And all of a sudden, whoops, did not see you as the bike gets bumped. Or to avoid being hit you and your bike head into the pucker brush if chased off the shoulder of the shared roadway in Maine.
Maine islands to bike around, either with your own two wheel bike from home or hitting a rental place.
In so many European cities you see row after row of bikes. To make the deposit for it to get released from the metal grip. Of it's rightful owner so you can lift a leg up and over the cross bar, to hop up on to the seat and push away. To begin the journey in Maine seen pedaling a bike slowly and rotating your noggin to take in the surroundings. The feel of a summer breeze, the smell of the salt air and you are a kid again on a bike. Single or multi speed, it matters not. You haven't forgotten how to ride and balance a bike. Standing up and pumping to labor up a small or big hill.
Remembering the joy of riding your bike. And seeing the rest of the family following the outer perimeter of the Maine island. Plus cris-crossing the interior streets as the secondary gain from the biking gives you a sense of what life is like on the Maine island. Studying the housing stock, seeing the school or library and shops along the dock of the ferry landing.
You get to imagine life, ferry schedules, what needs to be brought to the island for supplies of all kinds, the seasons, history and what if you lived on the island in Maine surrounded by water.
Where the summer population of say Long Island beyond Peakes Island off Portland Maine is roughly 230 inhabitants. The census that shrinks to around 70 in winter. Talked with a lady this week who wanted to sell her camp in Patten Maine that she and her husband own who live full time on Long Island Maine. She normally would have been painting lobster buoy markers the day she called. But the rain as promised in the Maine weather forecast drove her to look for inside work.
Reaching out to say they just don't get up to use the place in the woods in Penobscot County near Baxter Park's north entrance. So let's list it, sell it. Let someone else get some use out of it and to be elected to keep the roof shoveled winters and other assorted handyman chores passed their way. Not using the Maine woods retreat because something keeps them now from enjoying the  Northern Maine camp like they once did.
I asked about Long Island and to learn about a place in Maine I had never been. Yet.
Had used good old Brad's Bike Rental in the past with kids, or loaded my own bike from home. That was chain drive bearing click click clicking sounding as it rolls onto the Casco Bay Ferry. For the ride across waves of water to Peakes Island before too. To circle it, check out the bunker left over from World War Two keeping an eye out for German U boats.
Brad's fleet of bike on Peakes Island is quite a motley collection and self serve on Sunday. First come, first serve and you never what you are going to be riding but that is part of the adventure. The honor system for payment for the bike rental helps maintain your faith in your fellow man to do the right thing.
But what else did I learn from a local about Long Island? About the Internet being super fast and the basement of the library or school not sure which being converted to add cubicle, incubator space to entice telecommuters to the small island. The camp owner's husband a lobsterman for eight months of the year, an electrician the rest of the dozen.
Long Island, not the one in New York that folks pronounced correctly in a funny, exaggerated way but this one in Maine.
Only an independent island since 1993 and seceding from Portland Maine. Andrew's Beach is a hidden gem and don't expect a lot of signage showing the way to the three acre state park or to announce when you actually arrive at the destination. The pair of very small, beginner bikes I spied with my little eye this week got me to thinking it is time to bike. But where in Maine Waldo? More on exploring Maine by bike.
Cranberry Isles Maine is another push pin on the Vacationland map to sample someday too. It is a half hour off Mount Desert Island, Maine. Don't forget to take the Carriages of Acadia horse drawn ride in your MDI visit. With historic information shared as you clip clop around Maine's national park network of trails. What's up your sleeve for a visit venue in Maine to shake it up and to avoid the same tourist trap you could easily fall into again?
I'm Maine REALTOR Andrew Mooers, ME Broker
207.532.6573 |  info@mooersrealty.com |
MOOERS REALTY 69 North Street Houlton ME 04730