If you live or have visited Maine a few times, this blog post is like preaching to the choir.
Bare with me people. But if you are new to Vacationland, you've heard plenty. And it is high time you experienced Maine yourself.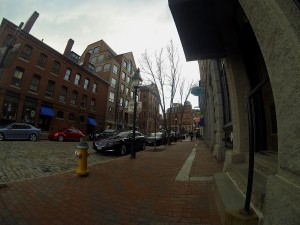 So here goes, what is there to do in Maine? Like most things in life, the approach is up to you. Your budget of green stuff, the days and nights you have to spend in your discovery of Maine.
But if outdoors in Maine, that is where 90% of all the things to do happens.
All four seasons the blue skies, fresh air, clean water and natural surroundings are the destination. Cooped up, on house arrest does not set well with true Mainers.
Coupled with all this unspoiled space, not a slew of people but plenty of wildlife. Step outside in Maine.
You can ease into a collection of Maine lighthouses. Visit the Old Port. Hit the outlets for shopping in Kittery, Freeport. Wander around to absorb the flavor that oozes out of our many quaint small communities. Maine is famous for its unique, home grown small town living heritage.
WARNING! Pace yourself. Maine is not a quick study. Approach it like any life long habit.
But it could be a pleasant shock to the system. Stepping away from your normal haunts, knee jerk reactions to city living. Especially when you take to the areas further up into the heart of Maine.
Those off the beaten path special nooks and crannies.
Not so close to population centers like Boston, being further away up into Maine.
That's where you savor the real essence of Vacationland. Breathing, drinking in the fragrance of Maine. We strive to keep it all about  simple small town living.
Fishing early in the morning. Casting a line, pulling out supper that went for the hand tied fly. Or hiking up Baxter's many mountain including Katahdin, the highest peak just shy of a mile tall.
Lots of things to do in Maine.
Many you have put off, don't know what you are missing.
Biking the trails of Acadia Park, coasting down into Bar Harbor. Tooling, fooling around impressive MDI. Or taking a ferry ride out to Cranberry, Peakes or as many as the stars overhead.
For island retreats to sneak. That tiny dot the dark blue salty water. Just off the rugged, craggy rock bound coast line of Maine.
Sampling local source nourishment, Maine has its share of foodies. Farm to table easy for a Maine taste that's home town proud and rich. Food from one of a kind eateries that are not cookie cutter ho hum predictable. Most of the best not franchised. But the first and last of their kind. Like the people you meet and never forget in Maine.
Stopping, shopping at a local farmer's market in Maine or co op is one of the many new traditions to tickle, jump start the senses. To strike up a memorable discussion.
Or raking blueberries, picking potatoes, digging clams, scoring some fresh lobster direct from the boat. Pulling up a chair, gathering around a table spread in Maine. Food grown, raised, pulled out of the waterfront is on your mind. As you talk, share and learn.
Along with the warm friendly people, in the wide open unexploited surroundings. Surrounded, we got you covered. With all this sheer space in the place someone thought was east to spell. To label Maine.
More ideas to spark, cause wildfire dreaming about things to do in Maine.
Come for the day, end up staying a lifetime in Maine.
Whether it is taking in one of our many state festivals, local fairs, a canoe race, hunting trip or ride on snow. Wearing boards or sitting high atop the seat of a snow sled.
You are in Maine. Don't worry about which season to do it. Make it a year round habit. To steal away. To dig in and sample a ME experience.
Come back for seconds, thirds and more of big farm table size servings. Anytime you can squeeze her in. She is big and beautiful. Always glad, ready to see you. You won't go away hungry.
Because Maine for things that enrich and hit your senses deeply  is one healthy life habit to adopt. Better sooner than later Chummy. Remember, it's hard telling without knowing Bub. Come see what you are missing.
Friend, link, connect with us online socially. Keyword : mooersrealty
I'm Maine REALTOR Andrew Mooers, ME Broker
207.532.6573