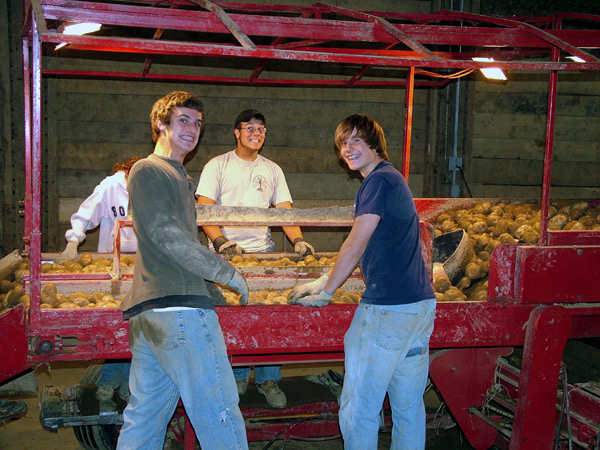 What is that smell that makes your think of Maine if from away or locally what stops you in your tracks?
The sense of smell tied to triggering forgotten memories. But for many people the exposure to the smells of Maine happen on vacations.
When you spend time by the ocean, on a beach or high on a hill top like Cadillac Mountain at Acadia National Park. Breathing in the smell of lightly salted air. The other flavors, odors of seafood delicacies cooked to perfection. Tempting you from kitchens as you stroll down winding, hillside narrow streets. Trying to decide which one makes you pull up a side walk open dining chair. To reach for the door. To go inside to sample the menu. Cure the stir down below for something good to eat of local, fresh Maine food.
The smell of Maine can be new fresh white powdery snow. Or the kind of late winter when mixed with the rising temperature thaw. The approach of spring's mud season.
Wet wool mittens with balls of ice snow crystals that kids can not help but sample, lick. Along with long neat looking icicles. Snapped from sides of roofs. Tasted. Ice cold, so smooth.
Maybe it's being served a platter of home made baked beans in a K of C, Grange or church hall. In a buzz, with the banter of conversations is where you find yourself. As you line up, proceed through the food stations. To get your fill of potato salad, brown bread, red snapper hot dogs and home made bread and butter pickles. Maybe a slab of Maine blueberry or strawberry rhubarb pie awaits you. To finish off the low cost but very filling, memorable meal that included enjoyable table talk back and forth with other hungry guests.
Fresh coffee at 5 AM as you gaze out over a river, a pond, lake with a steam rising from it caused from cool morning temperatures.
That don't quite match those of the Maine waterfront. Or something ice cold, refreshing slurped. Sampled, sipped slowly at the other end of the day while admiring another one of a kind Maine sunset.
The smell of Maine that reminds you of growing up, being in Vacationland full time or on vacation could be from stepping into a barn stable. With hay, grain, old barn beams and aged wood mixed with straw, shavings and yes manure. The manure is not an offensive smell from cows, horses…and represents fertilizer. And what makes things grow so natural in Maine, a bread basket for foodstuffs.
The rich, earthy smell of digging in the dirt, on your knees and listening to bees buzz, birds chirp.
As you spend time in your vegetable, flower and spiritual garden. Or memories recalled as the smell of Maine potato dirt evokes strong reminders of the squeaky tractor digger creeping by.
The antique farm machinery used to lay out rows and rows of exposed yellow, gold and other color spuds to place in the basket. To shake tops first, to fill and ticket a barrel for credit. And to look forward to just how good the lunch packed will taste as you unwrap the brown bag. Unfasten the lunch box and reach inside for food that's taste improves one hundred percent with fresh Maine air, hard work.
The smell of Maine is dew on the aging tall grass, tree leaves beginning to explode in color as Jack Frost helps create the odor of fall.
Distinct, short lived and all Maine. As one by one the four season come and go and memories are made. Most along with the eye candy views, sweet Maine loon sounds laying in bed at night and smells that go hand in hand, round out the experience.
Picking apples, strawberries, raking blueberries on the barrens or clams in the mud flats are on the lists of Maine. Creating wreathes, garland. So is steamed farm fresh corn, lobster. Breads, pies, cookies and pastries from our many local bakeries, or sampled at our many farmer's markets. Corn fritters, ploys, seafood chowders, baked potatoes are a smell, taste, experience not to be forgotten soon either. Just like the smell of a crackling camp wood fire inside or out in Maine. Mixed with toasted marshmellow, chocolate and graham crackers.
The smell of leather harness, saddles, tack and freshly curried horses or ponies as kids trot or lope, enter the ring in a horse show.
Wearing western garb if barrel racing. Or freshly polished English tall black boots, riding hats and pants. If posting to the right diagonal to score a blue, red, yellow other colored ribbon.
The smell of spices, greenery around the holidays as you shop for gifts in our many Maine outlets. Entering overstocked green houses of hanging baskets, pansies, lilies, mums. Or smells to go. On the run. That beckon you to take home a balsam fir, white or red pine scented candle to remind you of your time in Maine. To take back to where you live if you are not lucky enough to enjoy the real thing year round. Always outdoors hiking, biking, kayaking, skiing, fishing, hunting, snow sledding or climbing hillsides. Just grilling, chilling, camping out in Maine.
You can not help but dissolve, fall under her spell when you are lucky enough to be in Maine. Don't keep her waiting, get here quick as you can. Scratch the itch to get to Maine and breathe deep, sniff. Natural smells from out in the woods, bobbing on the water, hill top perched and gawking or on a working farm. It's all in there like the spaghetti sauce claims, promises. But it's better than the real thing.
I'm Maine REALTOR Andrew Mooers, ME Broker
207.532.6573
info@mooersrealty.com