Recreation camps in Maine, one property owner's story shared today on a blog post.
The attraction for many to get to Maine is less people, more wildlife, wall to wall nature all around you. It can all start with just owning an acre or two, a small piece of ME. Often the old travel trailer sinking up to it's axles from lack of use in the backyard is tapped. Spruced up to make it road worthy for the last trip up to Maine. To go off road forever.
Before graduating to the recreation camp in Maine, the camper or RV used as a command base in operation ME low cost vacation.
Creating a spot to head and camp out every three day weekend, any much needed vacation week long stretch. Slowly a cabin is hauled in already built or one is crafted a stick, log or beam at a time. Nothing fancy because the living room is going to be outdoors. Hitting the trails and exploring or getting out onto a body of water to rest and relax. You do your best thinking and find the greatest enjoyment when you can hear yourself think.
Below radar and off grid and hidden in the woods or parked next to a stream, river, pond or lake is the perfect setting for a low cost Maine vacation.
This blog post is a story about how much one couple from below Bangor Maine enjoyed their recreation camp in the Mt Chase, ME. Owned for 44 years and built from scratch. Nothing fancy and simple. To serve as a jumping staging area place to hit several times a year. A post to hit the many remote waterways around the north entrance to Baxter State Park. Listen to their Maine recreation story. As they explain how much fun they had and what was enjoyed most "uptah camp in Maine.
They miss the place up in the tippy top of Penobscot County but realize it is time to let go.
No regrets and so many memories made up at the recreational camp in Maine. Used to part of the Brown Farm in the Patten area, but the 44 acres of Maine land turned into a woodlot, a camp location. They could have had power, it was running up and down the Shin Pond Road, or RT 159. But they chose not to connect the juice and to make their own with battery packs.
Keeping it simple, close to the ground and immersed in nature.
In the beginning the couple spent less time at the camp and more of their days tramping and exploring. Learning one adventure at a time about all the not so easy to get to lakes, streams and ponds around remote areas of Baxter State Park. The ones that don't get much traffic and very little press.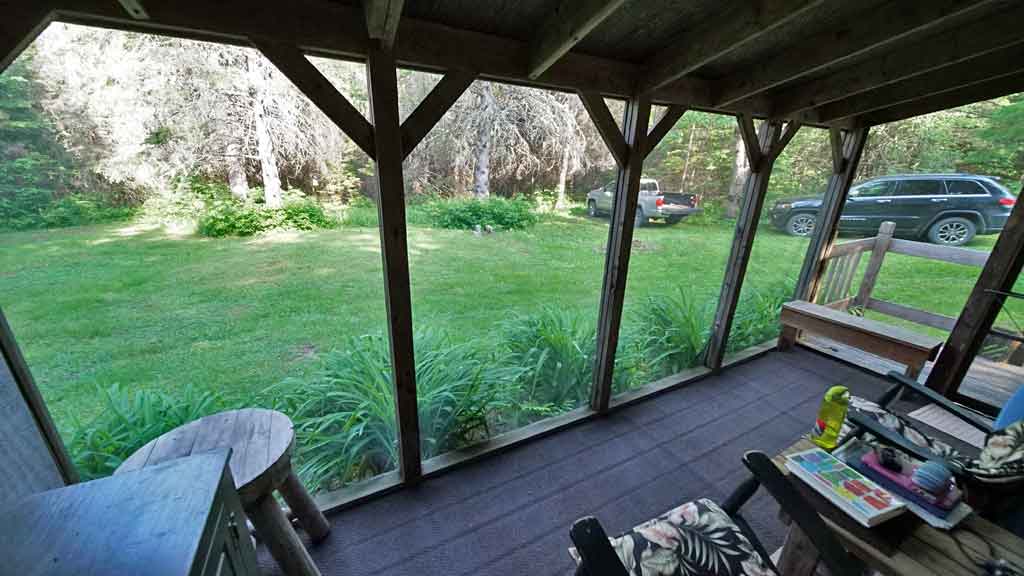 You find the further north, east and west you plow up into Maine, the more unspoiled and all natural the surroundings become.
As the husband who was a college profession and the wife a nurse got older, more time was devoted to being at camp. In the video you hear them talk about the screened in porch that was added. The storage shed for their outdoor toys was built from scratch too. Nothing elaborate but not because they could not afford to have it that way. Fancy dancy or hoity toity "look at what we have" to post all over social media channels was not the goal. Private, special, all that they needed that was more than enough.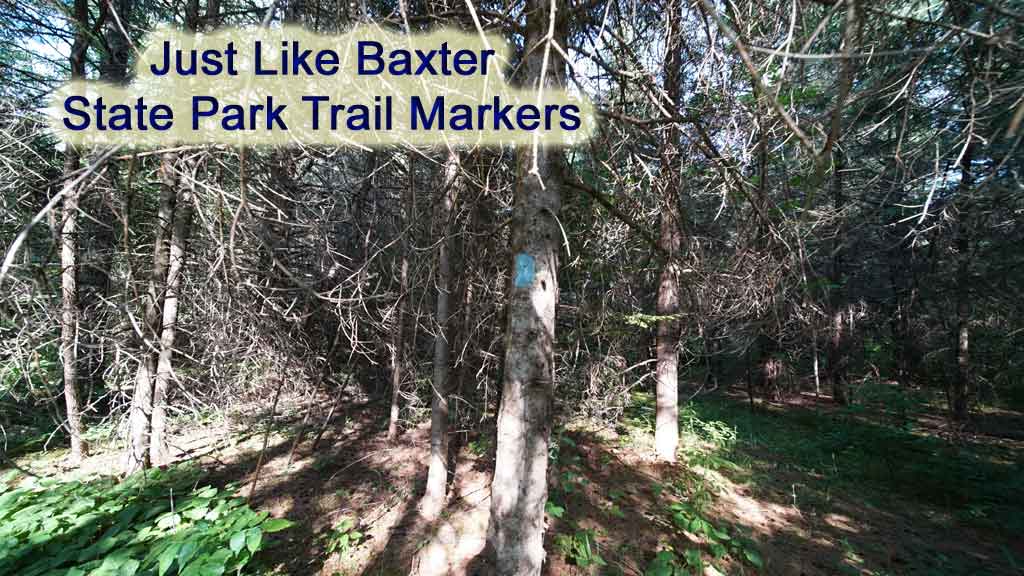 The trails carved from old logging roads and through pasture farm fields that grew up to trees painted with blue dashes.
You know if you have hikes Mt Katahdin or any of the other foothills around Baxter State Park about light blue dashes. That mark the trail so you get up and down before sunset and having to call the warden's service to go find you at great tax payer expense.
The couple with the recreation camp up in Maine also kept a journal.
To help remember and recall each and every trip to the Maine camp or cabin in the nestled in the woods. Looking forward to getting to the Maine recreational camp was as special as the times cherished made their through the year. All of us have to have something to look forward to for fun.
Many recreational camp owners use four wheel ATV's and snowmobiles to access the nature trails. Others prefer like this couple to hoof it, to hike, bike, kayak and with no motor involved.
Here's another from the recreation camps in Maine popular people's choice category that just came on the market.
Wrapped with fourteen acres high on a hill with a big Maine lake in it's lap, the simple cedar shingle sided cabin is 20′ x 16′. Built with a loft to expand down the road. There's a brook that is more verbal after a two or three day rain. You get to hear Maine loons in this Maine real estate video.
You can rent a cabin, reserve a motel room in Maine to move around and explore.
That's how it starts out to get your feet wet and get your bearings. Good way to start to slowly ease her into your diet. One vacation visit no matter how short or long at a time. But once you find a location that tugs at your heart to return every time you leave, you decide to invest in some Maine recreation land. To own a piece of ME and start the family traditions. To drill down into an area with repeat visits and feeling the relationship growing stronger.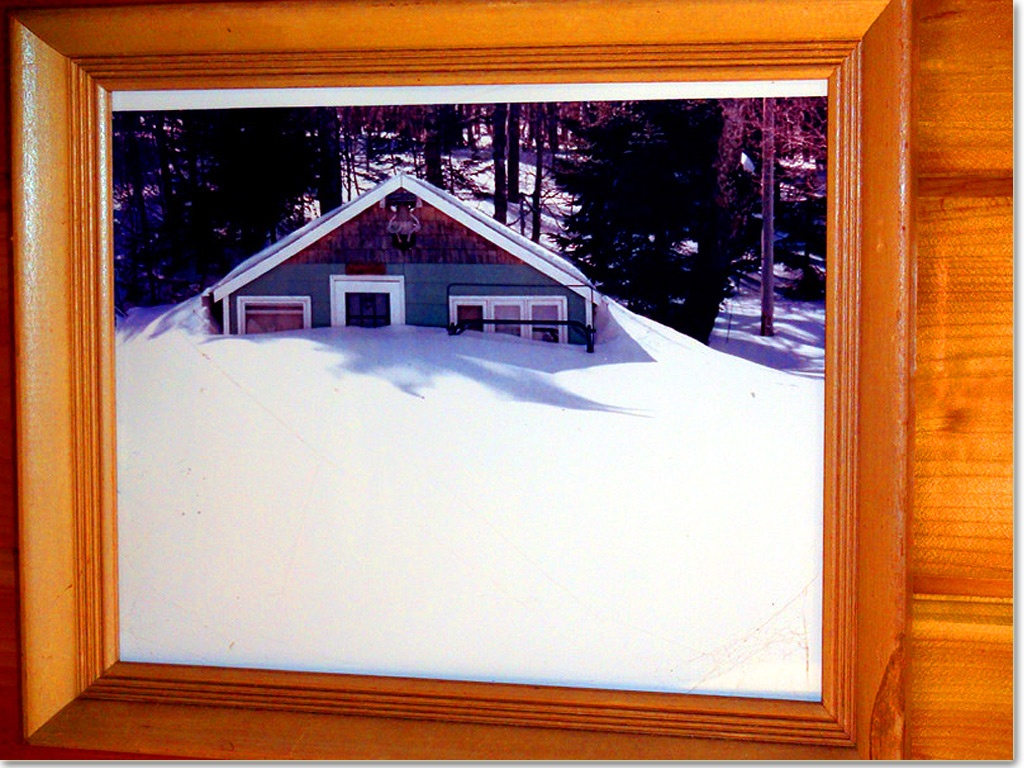 Trips up to the recreation camp in Maine happening more frequently.
To explore and discover all four seasons what folks lucky enough to live in Maine full time get to enjoy.That's how addictions get rooted.
So so lucky to live in Maine full time.
I know I am very lucky and glad my kids were raised in Maine. To not have to only get a morsel, once a year visit and that's all she wrote chance to get to know her more fully. Maine, come for a day and end up staying a life time. Vacationland, Maine is the way life should be.
207.532.6573 |  info@mooersrealty.com  | 
MOOERS REALTY 69 North ST Houlton ME 04730 USA