Potato picking in Maine.
For many of us in Northern Maine, picking potatoes for an area farmer was our first real job. For anyone raised on a Maine potato farm like I was, the fall harvest tradition is a strongly ingrained tradition. Many grown ups take their vacations to work the harvest. It's was that memorable and enriching for them to remember what working the harvest was like. They like helping out an area Maine potato farmer get the crop in the storage bins.
This blog post is all about Maine potato picking.
First things first. Picking potatoes like raking Maine blueberries, collecting apples climbing the ladder, digging for clams, etc all start with a system. My Dad and Mom preached before charging in to plan your work and work your plan. Reminded us enough times to never ever forget. That "you got to have a system."
There is an art to everything we do in life and Mainers are definitely hard working.
Putting their all into every endeavor with zeal and innovation. Being raised on a Maine farm, the last and most cruel label you could ever wear or have applied was the word "lazy". You were not, could not be lazy. You learned worth ethic early on in life. Lazy is considered stealing, not contributing for the greater good and is simply being a poor team member.
Watch a local Maine potato picking field operation video … Hear the digger squeaking by, see how the older pickers help the younger ones in this Maine harvest example.
Pitch in, work hard and be  proud of your "fire in your belly" passion driven by the industrious gene.
So Maine potato picking, how does it all work? As a kid, waking up early and first turning on the radio to see if farmer Bob or Jim are starting on time was key. You don't want to be late for work. True Mainers pride themselves on showing up consistently on time. In fact, if you are not early you are late thinking happens. Because you are trained to be dependable, responsible, a constant wherever you work. You want to be present and accounted for and ready to work.
Reasons your potato farmer might not be starting the digging on time, at the usual early AM morning time slot?
There was a frost last night. Gotta wait until the Maine farm field ground warms up and the air temperature is a tad higher. Late in the farm season, snow flurries can happen as the pressure to get these potatoes out of the ground only increases. Often staying in the field to pick hard later into the evening happens when their is a frost in the forecast and it gets down to crunch time.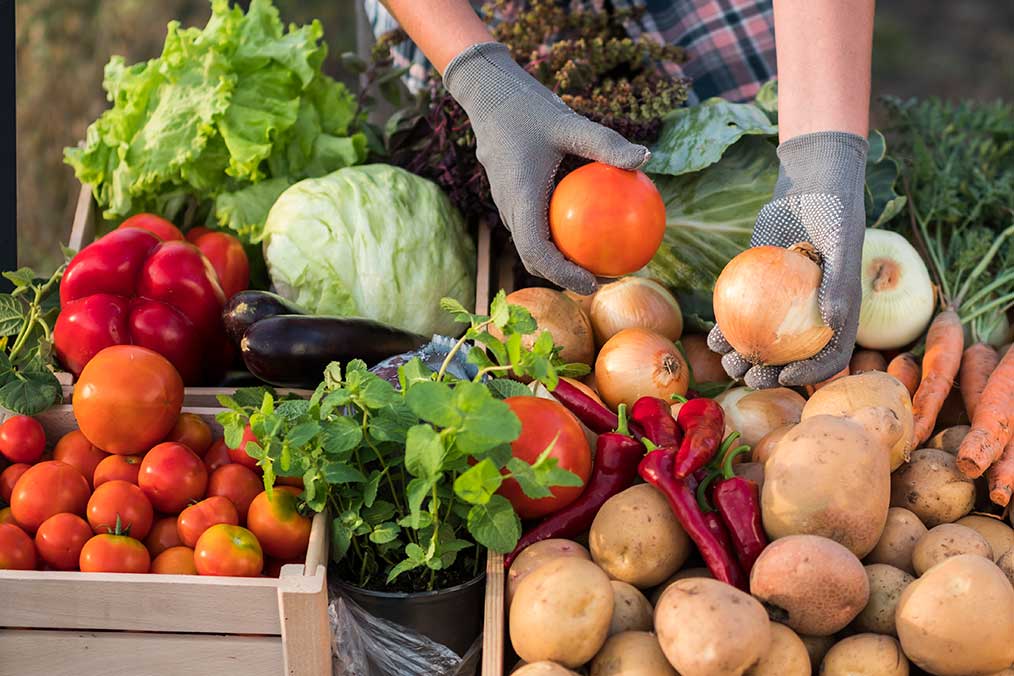 All that work to till the soil, plant the spring crops, tend them over the summer cultivation into the fall fall harvest finale. No one wants to leave any potato acreage behind in the farm field as winter approaches.
Another reason for hold your horses and before firing up the farm tractor that pulls the potato digger?
Rain. Too much moisture last night, yesterday means more time spent getting unstuck as farm harvest equipment sinks in the mud. Only gets mired deeper in the wet saturated farm soil.
Another reason to wait on getting into the field and firing up the pickers and all the agricultural equipment?
Too much potato field dirt sticking to the spuds when it is swimming in wet soil. Precious field dirt that gets trucked into the storage facility. Never gets a ride back to the field where it left.
The loss of farm dirt speeds soil erosion so park it and let the air clear. Wait until the soggy ground dries out the best advice during fall field harvest.
Hurry up and wait can happen picking potatoes by hand.
A potato digger gets reaches down below the buried tubers. Gently lifts them up and out of the ground with a metal revolving bed of hooked together connected sifting digger lags.
To lay out the two hill rows merged into one flat double one. Drying in the fresh air and beating sun before pick em up, put em in the basket potato barrel filing fun.
Quality control starts with protecting the potato from weather damage of freezing early morning temperatures. From blistering heat by afternoon in the Maine potato field.
A kid picking shows up to the field sometimes wearing long underwear, layers of clothing. Shedding them as fall harvest temperatures rise and the barrel count increases. Extra pairs of cotton jersey gloves for when one set wears out, gets snagged on a barrel nail. Or plunges into a rotten potato that stinks to high heaven and is wet. Labor warms you up living in Maine. Whether picking potatoes, splitting firewood or shoveling new winter snow. Exercise is your internal heater. Lugging empty barrels, the spud baskets to fill 'er up to the brim to win burns calories.
So how's it work, potato picking in Maine?
You show up at the edge of the latest unharvested field armed with a water jug, a home made lunch, plenty of snacks. You take your pick of potato baskets made of ash at the beginning of the season. That basket is your weapon to create lots of barrels to make money. You keep tabs on your basket and guard from losing it all harvest long.
Line up behind the field boss picking crew.
He or she hands out your potato barrel ticket number all wrapped tightly in an elastic. You follow him or her up into the potato field and everyone is assigned a section. From this boot soil drag mark so many paces up to this next one. Sure you can handle this territory row and after dug row in the potato field? That is your field section that you promise to keep picked up for the next three weeks or longer.
Maine area schools still go in three weeks early the end of summer in some places so the potato harvest recess tradition can continue.
The kids picking potatoes or working on harvests is vital to the farmer's harvest plans. Other field workers drive trucks, work on the back loading barrels or running the potato digger.
Others take the filled barrels or bulk body trucks onto conveyors that deliver the field spuds into storage bills. Filling the potato house a pretty important too. Some school districts still recess for fall break to allow kids to work the Maine potato harvest.
The potato picker has selected his section, marked the ends with water jug and lunch box or articles of clothing as things heat up.
You need empty potato barrels to play the game and unearthed spuds to row by row travel across the field. Grab an empty barrel, drag it to the middle of your just dug section if it is a long one to save steps filling it.
Put the empty barrel on it's side.
Lean over and pick the potatoes to clear the area where the barrel gets set up. The potato barrels will go every other row because space for the farm truck to get through is needed to pick up filled ones, drop off new empties.
Generally an adult or teenage potato picker will fill four baskets to create a 165 pound barrel of spuds. Littler pickers can only lug so large a potato basket and will make more trips to top barrels off to just below the rim.
Three rules of many in the potato farm field to follow.
1) Protect the precious potato crop by clearing a spot in a newly dug digger pass before putting up the empty barrel you fill. 2) "Pick 'em clean" which means don't leave behind perfectly good potatoes. Look under the dirt clumps and grass clods. And 3) No over filling barrels so truck field hands collecting potatoes cause damage with the "tongs".
Tongs are the attachment mechanism thrown down from the truck body as it passes your section.
It hooks on and hoists up by grabbing the full potato barrel using hydraulics or earlier models an truck battery. Tongs attached to a cable or chain to land the barrel up and onto the truck platform. Then while the truck is still moving, roll the barrel back into place. To fill the body with fifty or more loaded barrels. The farm truck is a flat open platform, with wooden stakes around the edge all connected by a rope to secure the barrels for the quick unloading trip to deposit into the potato house bins.
Each potato picker field worker takes one of his or her tickets from their numbered bundle. Slides it securely into a groove on the top to protect from wind blowing it off the full barrel.
The potato barrels come in two varieties.
Either cedar wooden staves or the plywood sheet kind. Wrapped in a circle and held together by wooden bark strip sections nailed top, middle, and bottom of the barrel. There are cracks in the top wooden  strip fastener where you slide your numbered ticket into securely for barrel payment credit.
The tickets collected by the barrel hoist operator as the potato truck slowly plies the field. Tickets put in a two gallon re-purposed oil can with a handle and can opened hole at the top. These cans like the black box in an airplane. Telling the tale of who picked how many today.
I counted many a ticket with my Mom each night after a harvest supper.
That supper involved a version of baked potatoes of some kind. Not a lot of rice eaten on a Maine potato farm. We would clear the table of meal dishes, then lay down newspapers. Then shaking out time to empty the dusty cans one by one.
Lots of fine potato dirt made its way into kitchen table ticket counting process each night.
Lining up the ticket numbers numerically and next counting each pile after all the cans were empties from the field trucks. Wrapping the tickets up  with an elastic to return to whoever is assigned this potato picking field number for this fall season. That person could count their tickets to know how they did yesterday but most already had a pretty good idea.
A check at the end of the week barrel count announced in the memo section the total barrel production. Tabulated  from the day by day hand tally for the grand total each week to determine the pay check size.
When I was a kid, 25 cents a barrel was the going rate per barrel. My four kids each picked and it was 60 cents for each full picked barrel ticketed during their era. Money you earned, not just handed to you by Mom or Dad without effort on your part.
The Saturday night ritual of going into down town much like the giddy feeling you sense in the western movies.
When some dirt farmer or trapper, miner, whoever rode in off the trail to town for supplies. Kids pitched in an bought their winter clothes to help out the family budget. Most of the checks saved for something useful like your winter jacket. You bought it, you take better care of it.
Very shrewd and careful as you shop with other cleaned up potato pickers you bumped going in and out of store doing the same bargain hunting. When it is your own hard earned money being spent, impulse spending control happens. You keep looking when you don't think what you are considering buying is worth so many barrels of potatoes or not.
Part of the potato picking money a kid can blow on something fun. I remember saving for a new bike, then a motorized one after that.
Dreaming about it in the field along with awfully good snacks and carefully prepared tasty lunches that helped smooth out the laboring. Every fall, the new Sears or Montgomery Ward Christmas arrived to help the dreaming process take your mind off the pick and fill field drill.
The other field crew pickers are your friends on the potato chain gang.
The grower needs you to show up, pick 'em clean and help get the crop out before old man winter arrives. Fellow pickers who you ate lunch with, talked to in neighboring field sections. You rode to and from the field in the back of a pick up bed with these dusty, dirty hard working spud handlers. You learned other entertaining skills… like walking balanced on a rolling barrel. Or becoming William Tell accurate putting a small potato on the end of a wood's switch stick that is used in brief potato skirmishes until the field boss comes into view. Back to work after a little potato picking brevity.
Potato picking was your entry level job, your first real employment for money.
Not just a house hold chore like making your bed or helping do the dishes because it is your turn. You picked more barrels if the field harvest yield was higher, if the growing season was favorable, when the potato house was not too far away. Which caused delayed return of the empties you needed to fill to keep from getting behind. Lots can affect your daily barrel count. How much sleep you got last night, if you were on an end field section that kept shortening. Or growing longer and causing discouragement as the hot sun beamed down from overhead. All as you found yourself hopelessly falling behind. How cold or windy or rainy it was, how much the digger pushed you to keep caught up was the potato field dynamics to do the best you can.
Lessons learned in the Maine potato picking field that last for life.
How big a section can you handle? Don't bite off more than you can chew. You don't want to get fifty rows behind because it was too long. Although if you did, another potato field rule. No one leaves the field when day is done until everyone is picked up and no dug potato rows exist.
You do run out of barrels and that is the time to head to the woods for a nature call. When you use the expression "I have to go see a man about a horse" as you carefully stride across the un-dug potato rows.
If waiting for the empty barrel truck to return from the potato house delays production, might be a good time for a snack or to eat your lunch early. Make good use of your time another lesson learned. Shift gears quickly and expect set backs and road blocks. But you rise to the occasion and take it all in stride as a professional, seasoned potato harvest picker or spud house worker.
Pick the potato tops off your section of newly dug potatoes. That will make filling barrels quicker when you do hear the thud of an empty or two being dropped as the truck passes your section.
Be nice to the truck crew who might land an extra empty because you did. That's my insider local expert as a long time potato picker in the farm field since a little shaver.
When you run out of barrels, might trot down to a place in the field where there are plenty and folks are behind. To pick a couple barrels and then return to your own section just as empties arrive or the broken digger comes back alive and squeals by. Stay busy.
Some stand up and lean over.
Others drop to their knees and drag the potato basket beside or behind them to fill it with golden, other color spud varieties. Shot in the Sherman Maine area, the video embedded in the top portion early on in this blog post shows the sights and sounds of harvest in case you missed it. The video below near the end show and tells what potato picking looks like in the potato house working the storage / grading lines.
The home made donuts, cookies, sandwiches and ring dings, yodels, ding dongs, moon pies and candy bars. The fuel to keep the potato picker rolling for quick energy. It all tastes so much better out in the fresh air. Enjoyed amidst the brilliant fall foliage colors surrounding you in the scenic Maine potato fields with your friends and relatives.
Picking potatoes, you are out in nature.
You see the occasional deer, rabbit, fox, black bear or moose out of the corner of your eye too. As the wildlife wander by the edge of the field. Crossing it to head to a babbling brook for a slurp of refreshing drink of cold cool running brook water. Or curious and watching what you are up to as you fill barrels and slowly as a group advance across the harvest field.
I was raised on a Maine potato farm where every family member has a vital role. Starting as a young grasshopper, the fall harvest potato picking season just one of the tasks working together with your mom, dad, brothers and sisters. Back when I was a kid, everyone picked potatoes and there were more farmers needing the hand crews.
My Dad always said pickers did a better job and were gentler on the potato crop quality then mechanical harvesters. Now less farmers, more larger Maine potato growers make potato hand picking crews not as common.
On my Maine family farm I bought from my three older brothers, hand crews still used. But instead of barrels, orange baskets gets filled to empty into wooden two thousand pound wooden box crates. All organic with the kids paid by the hour instead of piece meal by the basket.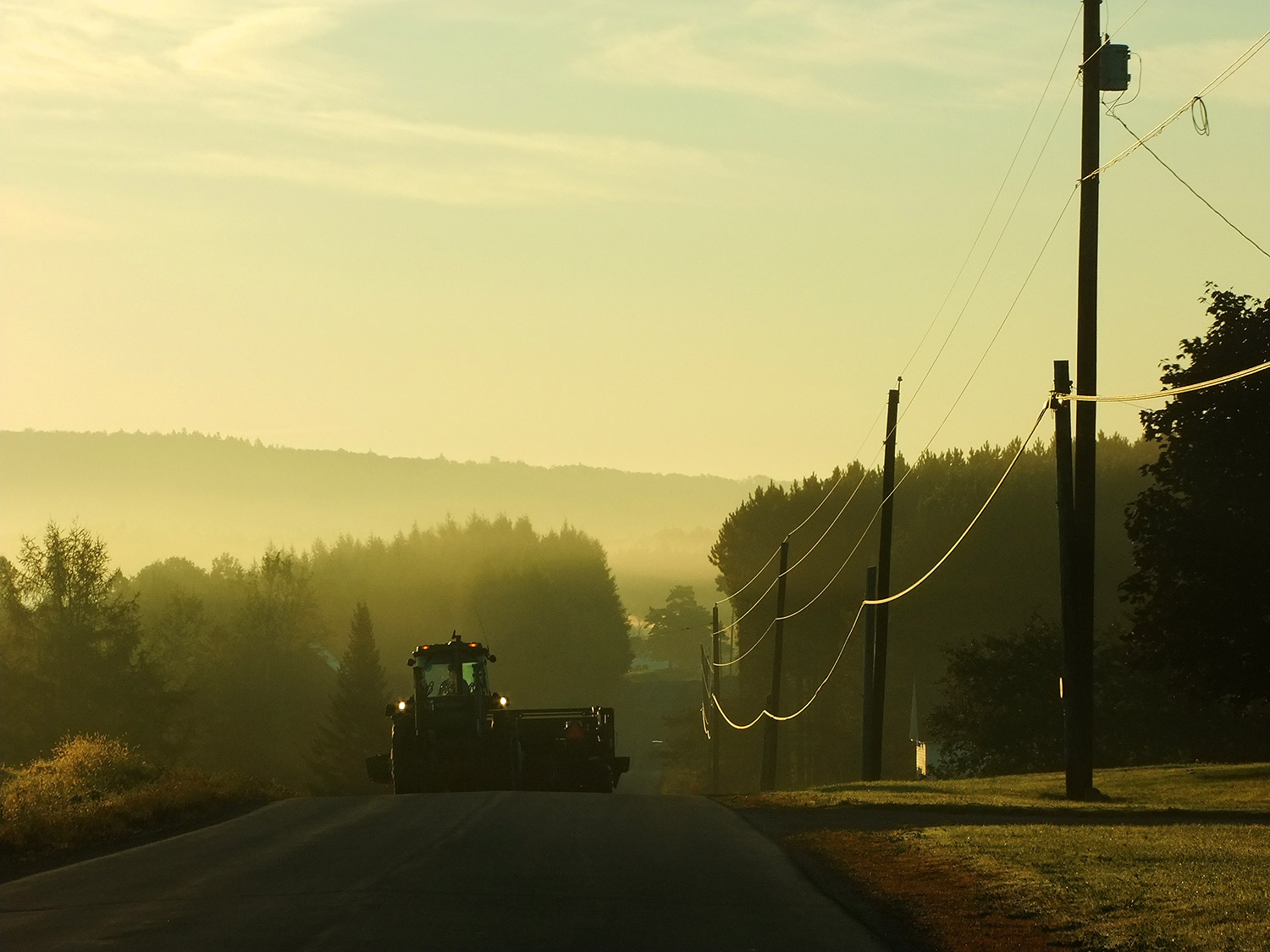 Not just bending over or on your knees to pick potato for the fall harvest work. Other jobs exist like working on a harvester, in the potato house grading what the bulk body unloaded that ends up in storage bins. There are also jobs over the winter working to get the spuds loaded into tractor trailer trucks to deliver to the produce markets. To plant in spring and cultivate and hoe over the summer to raise the next fall harvest crop.
As the Maine blog post wraps up, this is a short clip on showing with the spuds end up bring graded, working in a potato house. You are there sight and sounds below.
It is enlightening to see the kids today rise to the occasion and dig in to work hard during the Maine potato farm harvest.
The lessons learned in the Maine potato or whatever vegetable field or fruit orchard picking operation are never forgotten. Everything you learn is your system for life and used as you approach any other task big or small. You learn to have a system, develop a plan and stay resourceful with resiliency with lots of passion to do your best. Some of the pickers end up becoming the next generation of farmers to continue the tradition and put food on the table.
Hope you enjoy this blog post on the Maine farm potato picking institution.
Thank you for being a follower of the Me In Maine blog that tries to paint the picture of what living in Vacationland is all about one topic at a time. Maine truly is the way life should be.
| 207.532.6573 | info@mooersrealty.com | 

MOOERS REALTY 69 North ST Houlton MW 04730 USA