Homesteading in Maine, living off the land with the birds and the bees, all these trees.
Is not something only tie dye wearing folks from out of state did back in the late 1960's early 1970's. While an unpopular war raged on.
The image of someone heading north on the highways twisting and turning through Maine in a VW micro bus, a couple thick Mother Earth News or Whole Earth catalogs riding on the dashboard. The mission, a burning desire to get closer to the Canadian border that surrounds Maine on three sides.
No AC cooling the vehicle space but all the windows down and the little triangles up front cranked to catch a breeze. Harness the momentum of the highway travel north up into Vacationland.
Pass me another Moon Pie would you and a tin of pop, an Orange Crush or Fanta to wash it down along with the road dust will you please and thank you?
With Arlo Guthrie, Melanie or Jerry Garcia, someone taking a turn through tinny tiny speakers providing the tuneage. The background sound.
Maybe Canned Head explaining the life and death, do or die need to get out into the country. I'm gonna do just that.
Seeking a place to roost like underpopulated, sparse but heavily wooded rural Maine. Where Maine land is almost in endless supply and priced so so low to the ground.
Getting away to unplug, recharge, breathe. Hear yourself think. To avoid the suffocation of the city that can choke a person, drive them black flies in spring crazy. Suffocation, not to be confused with another long "S" word, a classic RIP Bowie's Suffragette City.
There were five young men fresh out of school and ready to take on the World. To set it on fire and make a difference, take their bite of the apple. Create a new untraveled path. One lad returned home to New Jersey where the gang all hailed from, roamed the halls, went to high school.  After a stint in California. To round up his personal belongings and head west to the coast or maybe British Columbia. He had a classic case of wanderlust.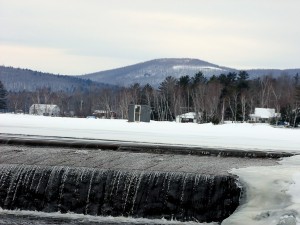 While home in Jersey, he hit up his buddies and heard about a land auction going on this weekend in New York.
For 200 acres of land in Linneus Maine.
A place dubbed Crow Hill that was located on the back way to Oakfield on a stretch of Aroostook County back woods. Before wind generators and similar modifications to the Bagdad like Highway that was a buck board ride. Like after some progressive B-52 thorough carpet bombing treatment rained down from up in the clouds.
The land in Maine for sale cost $7500 for 200 acres of property sans buildings.
There was another $500 needed for the freight, to settle up and pay the damage for the esquire, for the legal beagle to officiate the paperwork exchange to be recorded at the registry of deeds..
The lads did not possess pockets lined with gold. But collectively, if they dug deep enough, they could each scrounge up their share of the $8000 split five ways Evie Stevie. Stop the auction, put in our bid and they did.
Got themselves a chunk of Northern Maine land bought by joining forces. Doing what the group together but not the individuals could pull off alone.
So suddenly, on a whim life took a turn for the five man band that pointed the loaded to the gills pick up north to cross the big green bridge heading into Maine. Whew, you made it, the way life should be. Maine.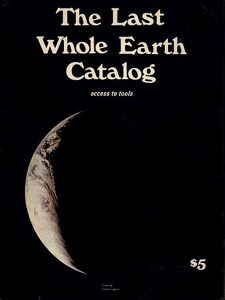 Destination Linneus Maine, a patch of hilltop woods where "Crow Hill Lodge" was built from scratch.
Just over the valley from Meduxnekeag Lake that makes locals scratch their head that on maps is labeled Drews Lake. Other lakes near by scattered in the other three compass directions around this 200 acres of high top Maine land.
The boys each turn turns with the construction tools and together pieced together the post and beam barn like structure. I asked one of the original Crow Hill members if any of them were trained to be carpenters.
Nope.
None a Bob Vila. Average shop class students. But they went into a NJ housing development or two, toured a few places, the model homes and the framed early versions. Took pictures, made notes. All she wrote. The whole nine yards. That was their bootstrap training full of ambition, buckets of youthful hope and a lot of wetness still behind their ears.
Crow Hill Lodge, the mansion. Did not happen, go up quickly when money was scarce, knowledge was limited. It took years to take shape. And winters off happened where four of the five went south to look for work. That interruption cooled their jets. After local potato house, woods work took it's toll on the majority and dulled their enthusiasm as the newness wore off. And familiarity with each other built contempt.
You hunt and pecked for what you could with what there was that was meager jobs in Northern Maine and not so financially rewarding happens in the weekly pay envelope. It is why Maine land is so cheap, has to be teasingly attractive and alluring.
Hard work, time to think, reflect on was this the right move and should I go sideways. in a new direction, usually back south played on the backs of the insides of all five original Crow Hill lodge, mansion creators.
With pot auger, a bohemian existence underway to survive. Salt and peppered with around the clock frugality.
Bill Bernat stayed behind to tend the home fires and scratch out a living locally high on the hill covered with a blanket of pure white Maine winter snow.
The band eventually disbanded. The music of the rattle and hum excitement soured. In-fighting and the silent treatment both worked together to buzz kill the dream of the Crow Hill Mansion. It had been a long hard haul.
The place left empty for a spell until listed, we sold the big land tract and structure. To a fellow from the same state where the auction for Crow Hill was held back in 1971.
It now being the early 1980's during a time of 16.5% adjustable interest rates for mortgages. And A Derek Content, his wife Rosa decided to give hill top living a shot.
Derek dealt in rare manuscripts, selling early historical artifacts to colleges, universities and to private collectors. Gems, other collectibles not found at your typical Saturday morning Maine garage sale were bought and sold overseas too. He made a good living but was gone like a merchant marine half the year.
He knew seven languages, was from Holland originally and did not have a driver's license when he landed in Linneus Maine. Relying easily on NYC mass transit for his moving, shaking, grooving to get from point A to point B. Using silver birds to make a living too. Rosa was from Puerto Rico.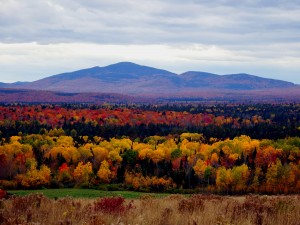 I showed him the Crow Hill "Mansion" real estate using a 1980 Polaris snow sled with Derek on the back holding on. And with my pleadings forcing him to put on a winter wool cap. He was not dressed, not  prepared for the harsh realities of outdoor Maine in winter weather.
The bright orange hat to protect his exposed ears from frost bite on a nippy Northern Maine winter day where you could see your breath. Every time it exhaled.
They created a daughter together named Phillipa. Ended up untying the marital knot with Rosa moving in town, creating a new pad over the now Hollywood Pet Salon on the corner of Main and Mechanic Streets in downtown Houlton Maine. Leaving Linneus Maine in the rear view mirror.
But before the parting of ways lots of money invested.
Plowed into improving the mile long private steadily rising road, finishing off the Crow Hill structure and adding supporting outbuildings to feather the small family'  nest. Their home sweet home.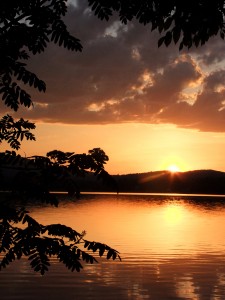 Slowly accumulating more Maine land too. To protect and insulate the holdings up here in Northern Maine. That was one of a kind.
Where you entertain yourself, your living room, all the real entertainment is parked outdoors pretty much all four seasons in Maine.
Never being afraid of being different, but more concerned, afraid of being like everyone else.
That's one story of homesteading, starting an off grid, back to the land property in Northern Maine. Hit us up for lots more where those came from that should be hunt and pecked about in the days ahead.
Thank you for following our Me In Maine blog post stream.
I'm Maine REALTOR Andrew Mooers, ME Broker
207.532.6573 | info@mooersrealty.com |
MOOERS REALTY 69 North Street Houlton ME 04730