Maine is a four season state and most of us spend as much time as possible outdoors but not as nudists.
Fresh air, clean water, all this Maine four season scenery is not to be wasted stuck inside four walls, under a steep pitched roof to shed the snow and rain. Losing clothing as the temperature rises. Adding garment articles when it goes the other way.
And not a lot of people in your face or all this space in Maine makes life less crowded or so hurry scurry for those thinking clothing is optional.
But nudists in Maine.
When one thinks about nippy Maine weather and the mercury sitting a little lower in the glass tube, the lone Pine Tree State does not strike you as the best place to practice that lifestyle.
Where you take it off, take it all off.
To be naked and exposed. Not worrying about if colors match or patterns clash.
Walking around the inside of your private home sans clothing is one thing. But letting it all hang out outside in even the pucker brush of Maine may seem unlikely or not very common place. Because like most hobbies, you want to enjoy them year round. Wind chill and body part exposure cause frost bite and loss of limbs and the extremities.
Oh sure we have your lake skinny dippers that go well up into their 80's swimming like otters and fish,  Maine loons. Not just teenagers feeling frisky under the moonlight out at Lover's Look Out.
The older seasoned practicing but specialized limited nudists. With their daily practice of swim strokes but their body without the skin tight Speedo applied under water for most of the daily work out. No drag from bulky swim gear to slow down or affect the work out.
Know of a wood lot in Ludlow I was selling and hearing from neighbors about an off grid homesteader who daily would jog just wearing her sneakers. Only the piggies covered up and protected.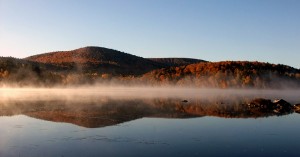 Moving faster perhaps, having a better, harder work out because of Maine black flies pushing her along, helping her set the pace.
Winter purifies and makes it simpler living too. Old Man Winter and his helpful Jack Frost take care of Maine having poison this or harmful that spiders, insects, snakes.
Many things need heat, temperatures to soar to grow and survive. The colder temperature nip that in the bud and cure many ills we don't need but that tropical climates have to contend with because of being a ripe culture to foster it. To watch it mushroom like it or not.
We bundle up and dress appropriately in Maine.
Nudists in Maine. We kinda modest and private. And the cold limits the outdoor nudist time outside to flaunt in their jaunts exposed in just their birthday suits. Naked as a jay bird.
But nudists in Maine do pop up and happen occasionally. Not like Orient Beach or this list of top ten nudist favorite beaches for that over all tan and no lines where clothing starts or leaves off. Where less to mess with for laundry because if you are not wearing your skivvies they don't get dirty right?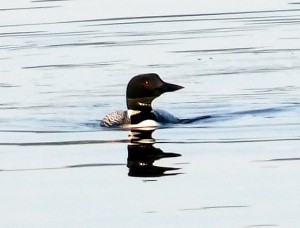 Had a listing on a camp in Orient Maine on East Grand Lake that was very attractive and made the phone ring, the email server to heat up red hot.
But once the buyer's doubled back and learned from asking around the local grapevine about how are the neighbors, they turned white and ran. Everything went dead and the hot to trot turned very ice cold. The property got the cold shoulder so to speak from real estate waterfront property buyers.
The nudist next door was a turn off for someone with small children. Or that could tolerate the lifestyle but just not sharing property lines doing it up close and personal. Never saw a performance but the legend preceded and out lived my waterfront property listing agreement.
Another Maine lake camper who had a neighbor to share the water frontage recreational with who was a nudist. Who had a problem just like the lady with the tequila consumption.
And the same there go the clothes that happened to her threads but as she chug-a- lugged. Wearing nothing but a smile. There was a unique remedy for this practicing nudist neighbor. That did not need the sauce to loosen up and to cause clothing to melt, fall away either.  It was an attention getting sport.
Every time that neighbor's lawnmower fired up and roared into life and bare butt grass cutting started, the neighbor went under cover. Camo and John Rambo cat like instincts took over. He had some training courtesy of Uncle Sam and more than a four year hitch in the service. Because of being an expert sniper in the middle east, he became adept at going below radar. Hunting for nudists in Maine? He really did not relish the idea but it was more taking control of matters not in his hands. But protecting the neighborhood. He went dark and invisible with the war paint, the crouching low to sneak up on his targets in the protective cover of boundary line bushes. Laying in a prone position to acquire the target. To paint the objective with the red dot.
With his professional grade pellet gun and scope acquiring a naked moving target of body parts.
To ping ping ping in sensitive areas of the naked lawnmower parading, marching back and forth. No one visible looking around but causing the neighbor cutting grass in the nude to stop and put on shorts. To continue mowing the lawn without the copper pellet sting welts on his middle part of his body from bee bees that hailed his way.
Another woman who like to make sure every inch of her bronze body stayed tanned to the hilt had a neighbor with a game camera. That was hooked up to his big screen flat surface television. And when the sun was high over head and she came out on the open deck next door to his lake shore paradise, he went inside with his buddies to admire a different view than the one down on shore. Not to give her personal space but to pull up a chair and study the landscape.
Freedom of expression living in Maine when a nudist or sun worshiper is tackling an all over even tan.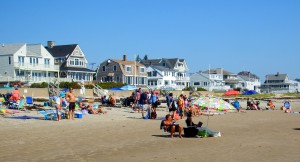 It was a mutual arrangement and the woman caught some rays, the boys inside a few thrills with the adult entertainment.
In freedom of dress practiced in Maine. There are warmer places to be one, a nudist but if you are hearty, come ski, snow sled, play pond hockey unprotected and in the buff. We dare you. Take your clothes off and feel a tingle… until all sensation stops when frost on body parts makes you high tail it indoors looking for warm clothes, a hot shower. Maine is comfortable temperatures but wearing summer clothing to keep it G rated and not exposed like nudists seek for no constraints, no restrictions. With the only wrinkles showing all natural and not in un-ironed messed up body covering threads.
The spring/ late winter skiing at the local hills and mountains do spy with the little eye the bikini top swish swisher on occasion but most of us find being warm trumps being exposed or even stylish.
Although have to admit sliding into a hot top wearing trunks in an outdoor deck inset at Sugarloaf USA with my family after a fun day of downhill wearing a pair of boards. Surrounded with arms around the tub's edges, watching other skiers on the lift headed back up for more. My arms and upper body steaming with arctic smoke.
In a midst of the mist of steam from the water and air temperature contrast extremes.
Nudist next door to a Maine real estate listing is not good for business. We try to avoid being outdoors without clothes in the dead of winter in Maine. But I have had sauna users from Finland, Norway for real estate customers who for for health reasons,old World  traditions like to roll in the snow. Like sugaring a fresh donut that just hopped out of the grease to cool on the rack. But otherwise we all take steps, precautions. The naked truth? We like to avoid frost bite in Maine. Being a nudist thrill seekers is not high up on the list of my bucket list living in the great state of Maine.
I'm Maine REALTOR Andrew Mooers, ME Broker
207.532.6573 | info@mooersrealty.com |
MOOERS REALTY 69 North Street Houlton Maine 04730 USA