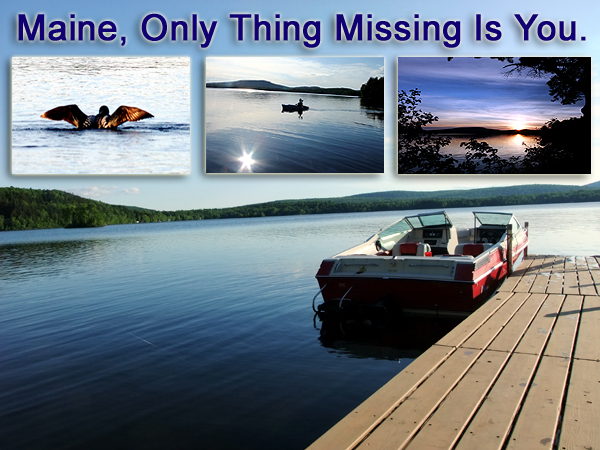 The cotton candy, grilled and fried food of the local Maine 4th of July celebrations have happened.
The friends and family home to celebrate the nation's birthday and witness the fireworks, recognized the local family traditions are in the books for another year. And summer living, outdoors and wearing less clothing, involving the waterfront somehow kicks in to full gear.
Every season in Maine is spent outdoors, in nature.
But often summer living means being up to your neck in a local watering hole. Enjoying the splashing, swimming, fishing, boating a Maine lake. Or river, or stream, pond, oceanfront. Water, the kind beyond just the eight glasses a day we all should be gurgle gurgling, chug-a-lugging down the gullet. Bottoms up. To stay hydrated and wet inside. We're talking the recreational, therapeutic, even spiritual kind to cleanse the soul. To make you feel brand new, refreshed, alive. Vacations should be like that. Day to day living needs to be too.
What is your favorite kind of water spot, setting and where do you tap into the resource in Maine?
Here's one local 4th of July glimpse of what you attended or missed out on this year.
So many reasons, using all the seasons to tap into the senses in Maine. Have you been away too long if unlucky enough to live out of state, away from Vacationland? Or if fortunate enough to be in state, where do you plan to hit for your next Pine Tree State adventure? A repeat or new and different, unexplored this next time out? Maine, come for a day, end up staying a life time.
I'm Maine REALTOR Andrew Mooers, ME Broker
207.532.6573
info@mooersrealty.com