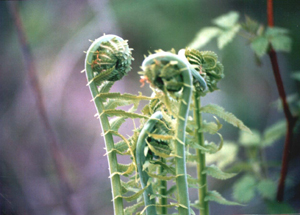 If you are from Maine you know what a fiddlehead is.
Not confusing it with the business end of a musical instrument but knowing it is a delicacy. Only around in the early spring in Maine when the green lush vegetation returns.
Some folks like to pick the green by the bushels to resell. Others buy their fiddleheads, all cleaned and fresh.
Maybe using vinegar on this vegetable Maine is famous for.
I see cans of Maine fiddleheads on grocery store shelves from a packer, canner in Lewiston Maine. Learn more about Maine fiddleheads.Fiddleheads, another food of Maine besides blueberries, lobsters, clams and potatoes. Have you ever had them? Come try them, one more reason to come to Maine.
I'm Maine REALTOR Andrew Mooers, ME Broker
207.532.6573
info@mooersrealty.com