It's the little things and you feel the connection living in a small Maine town full time.
Like during a local movie, when you are at the snack bar as the lights dim. The movie coming attractions begin the splash on the silver screen. Before you can maneuver back to wherever you and your clan are sitting in the dark as the inside of a cow theater setting. As you slow to a creep on the tilted runway carpet when you ask yourself "isn't it right around this row some place where I need to park?"
And then you hear a Psst… a whisper from the folks two rows back that nicely help you get your bearings as the lobby bright light wears off. "Andy, next row, one more." Thank you to film patrons about to enjoy the same flick.
Or tragedy hits, your cat or dog is hit by a car, drowns in a swimming pool, something takes away the family pet. You get a call, neighbors rally to help you with the loss, know who's cat or dog it is and help you with the arrangements on what do do now. They feel badly to be the one to announce what happened and continue to say a little prayer. To keep you in their thoughts in the tough days ahead.
Or months, years after a loss in a family out of the blue this and that community member who doesn't need recognition for an act of kindness drops off tonight's supper. Providing another meal next week because others surprised them the same way when down and out discouraged.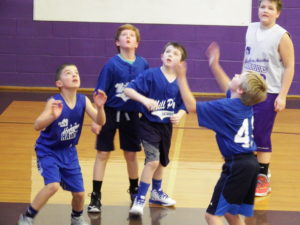 The grateful recipient not sure who is responsible because so many doing the same meal time pitch in and help ritual. Because they have all been in a tough situation and out of the woodwork many hands helped to collectively pick you up from a life low point. And abundant gardens, making two casseroles instead of one happens in a small Maine town household. And someone else is taking care of desert, the bread or another side dish. Take what you need and share the rest. Amen.
Ask for directions when new to a small town in Maine way of living. Folks are super helpful, often say follow me, I'll tractor beam take you there right now to avoid delay or chance getting lost. But other times the how to get there from here involves old businesses that are long gone. The former building owner is referred to and old names die hard.
In my home town where Western Auto was or Ames or Chain Apparel were located don't help much in a search when lost. Hannaford is still called Shop N Save when you need groceries. Some remember it as Sampson's or can mentally look further back because this is and has been their home town for a long long time. Even though University College now takes up that space, not aisles of groceries or Plaza Pharmacy that had a cure for what ever ails you. If your daughter was on birth control pills, a different pharmacy handled the prescription filling for the sake of appearances for your regular druggist I was told by one local who had more than one outlet for medications for a reason.
The Irving Big Stop though is still called Traveler's with the green snack bar counter tops even though the Texaco brand of gas and diesel have not gushed  in the fuel lines for decades. Whoever has been at a business location longest in your memory is who you associate the GPS coordinates giving directions to the tourists.
Where was Panther Fuel again… you know, the building on Bangor Street with the hand painted drawing of a black as midnight cat wearing a chain with the green emerald. The using landmarks long gone can work with a local giving directions. But telling a lost motorists to head past the Miss Aroostook Diner to the Gulf station at the triangle where you turn left to head past Houlton Truck Garage is not so effective when all the landmarks you refer to are gone or renamed.
Small town community members know and trust each other.
They work on local events, some are relatives and attend the same weddings, funerals, family reunion shin digs. Folks know what others are struggling with and it's not kept a secret. Working together on this activity forces you to know others on a personal level. You know who to call for anything needing attention because you have first hand experience with others in your small Maine home town.
You don't just know their name, you know how many kids, their names, stuff about them. Who the third owner back was for this house, that home. What used to be in the empty lot that was lost in a fire or just wore out and went to it's knees like a dinosaur.
Someone is stopped along the road, we slow and roll down the window to ask need help? Jumper cables ready and held in both hands like shocking paddles to get you back in the flow of traffic and moving. Had a mason tell me today about living in Rochester New Hampshire where on the way to a job there was a car on the side of the road with steam pouring out from under the engine hood.
He stopped to ask how he could help, what they needed, what was the problem to offer his assistance. The car owner cowered, did not roll down the glass to create the door opening to talk. And wanted him to go away, not trusting him to be of any help with a fearful leave me alone reception shared.
Trying to help lend a hand does not play well in areas where crime is heavy and your sincerity is questioned.
Don't get involved becomes the order of the day to play it safe for your own survival. To avoid a set up in situations where everything is not as it seems.
Maybe we are naive, too helpful and trusting in a small Maine town. But I am glad we are and it is sad everyone is not no matter where they live on the planet. Always carry a set of battery jumper cables, have a willingness to share a cell phone to make calls. Hide  a tow rope in the back to use pulling a vehicle out of a ditch or stuck in a snow bank. Let's try a bottle of dry gas, pump the hood and let's hunt for loose wires or an easy fix to the current vehicle problems.
You have front line first hand information on the lay of the land and everyone in it past and present in a small Maine town.
That makes it like David and the sling slot quick to fix and repair a need. To know who you gonna call. In city urban living you don't know the others on the crowded sea of faces on the sidewalk of asteroids coming at you. And you hunker down, look low and don't want to, don't need to, don't care to because it's cold and impersonal rules the day.
People care about the individuals in a small Maine town.
The circles we travel are smaller so you bump into people you know more often too. The population is more spread out and the landscape slightly sparse in rural areas. Most of Maine are small, many teeny weenie. A little out of the way on the road less traveled. The locals know why the little league field is named the way it is. Steve Porter was a veteran lost in the Vietnam War who was a heck of an athlete. More than just a solider who gave all.
911 addresses are not used by all who still prefer to call the McSheffery Road the Hogan Road. Most back roads and town streets had another name or two or three in Maine communities. The locals knew the names, the standardization happened for those who did not in Emergency service providing.
Working on local fund raisers, sporting events, community projects makes the connection with others in your area even stronger. The connection increases the longer you live in a small Maine town. That's your ball coach over there, that man in line at the grocery store ahead of you is the son of your town manager. The lady behind you gets a smile, nice day and you receive a comment back about community theater, the canoe race, the upcoming holiday.
Something is discussed with others you meet in your travels to the hardware store, popping into a local business for a product, service repair, whatever. And no one is ignored or avoided in small Maine towns. That would be rude when you do know each other right?
People let others go ahead of them in the banker teller line. They smile, wave, are friendly and seem happy. The elderly shut in are worried about, looked in on and you don't want them breaking a hip and needing a pin because they slipped on glare ice hidden under a blanker of new white fluffy powdered snow that only makes it more polished and dangerous.
You serve on boards, rotate into new ones and know how small towns rock and roll. You face new challenges together when the economy dips. You share joy in hard fought battles to fix problems and belt tighten where there is waste in public spending. Frugal is not the same as cheap. Nothing sucks the life blood out of a small Maine community faster than duplication of services.
You feel the joys, the pain, whatever happens in a small Maine town as a group, as one unit in this all together.
You know who is driving many of the cars and trucks approaching you on a highway. And instinctively know old Mr. Jackins has poor vision and to give him a wide berth. Maybe pull over to let him pass by with an accident. Plus he is driving a pickup with an angled your direction bright yellow Fisher snow plow blade up front that demands your attention.
Small rural Maine locations also help you find solitude when loneliness requires it to heal from a loss. They knew your parents, you remember theirs long after they depart this Earth. Everyone pulls together, leans in to begin the steps to process grief when it arrives right on time as it will in any person's life.
In small Maine towns, you share the joys, experience the low points and have historical perspective on the folks who live two houses over or the next road up in your country location.
You know others from serving on sports or music boosters groups. From capital campaigns to raise money for something very needed in the local area. Working behind the scenes makes you pulled deeper. As the investment in your local community tugs on each and every one of your heart strings.
Is it like that where you live? Do you have this kind of view? Lots of low priced real estate inventory to select from in your area? Do you lack crime, traffic, the sounds of airport jets or EMS vehicles where you call home now?
I'm Maine REALTOR Andrew Mooers, ME Broker
207.532.6573 |  info@mooersrealty.com  | 
MOOERS REALTY 69 North ST Houlton ME 04730 USA