The hoopla of Black Friday, Cyber Monday and what to get for those loved ones on the Christmas list.
Let face it. Kids are easy to shop for with long lists to select from provided early on in the season. But those that already weathered the accumulation stage of their life have everything they need. Don't want for much and there is the conundrum for the task of what to buy to slide under their bedazzled tree. What do they need, what will they really appreciate for a Christmas gift. No, not another fruit cake. Please.
So local made gifts from artisans, craftsmen that are unique. Nothing you are going to find on sale looming at an end cap at Wally World. Or piled, racked and stacked high in rows at a local Marden's outlet. What to buy to spread the cheer and goodwill to mankind? Besides a year's subscription to a Maine magazine or Uncle Henry's buy, sell, swap guide.
Hmmmm. If you are not the handy, crafty type to create lots of home made gifts that warm their heart.
Here are a few hundred suggestions for Maine made special gifts. And a special spotlight for daughter in law who is a pretty talented artist. Creating a lot of original one of a kind gift ideas that are tailor made for Maine. Check out Cynthia Taylor Studio on Etsy. (Sorry for the shameless plug.) Cynthia Taylor is the art teacher at Houlton High School. Yes I am proud of her work illustrating she loves Maine.
Some of the best gifts are the creation of a child who worked hard on those plaster of paris hand prints, the water colors that are a snap shot of their lower to the ground life perspective. Kids have it easy to win the hearts of family members who tear up knowing the effort put into the gift. But again, are you that talented to create something that does not win the response "you shouldn't have… really." And you never apprenticed at Santa's workshop so producing lots of gifts as time runs out heading into Christmas day. Not going to happen.
Something the person can use, that they really wanted this year and that won't be a duplicate under their tree. Those gift ideas are generated by spending time with the person and making a mental note on something you see they need or that comes up in conversation as something they could really use. That is in your budget for the ho ho ho.
Warm clothes, a set of jumper cables or cord of firewood are pretty practical but most appreciated when you need them the most.
In Maine, there are long lines are great cooks. So food never goes out of style over the holidays. Holiday plates loaded with sugar sweet goodies, colorful jars with home made relishes. And all created with love. Helpfully created with a smile. Those never go out of style. Giving an experience, like a rental on a Maine lake, a weekend in a coastal B & B to explore another area of Maine that is not so familiar to your loved one or friend. Artwork from a setting that you know the person haunts in Maine.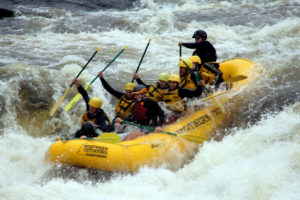 Christmas gift ideas, are you stumped?
Anything that captures the flavor of Maine that does not feel commercialized works best.
That gift opened up to ooh and ahh that is real, honest, genuine Maine. When no one is looking, help yourself to an SD card of someone that is pretty skilled at photography of Maine. Produce the 8×10 or larger, matted image to hang on their wall. All of us want to create those but time has a way of delaying the process.
Or get a snap shot of a landscape that you know reminds the gift receiver on your list of a special spot in Maine.
Steve Beckwith is pretty artful with the camera capture of Maine images. Or how about old barns in Maine that are right up there with lighthouses for me personally. I bet there are others that like the rural barns in any condition or Maine lighthouses out there in the blog post audience.
Maine has over 100 microbreweries I learned yesterday. The last count on Maine local micro breweries I knew of was forty one and growing. Maine has four time the micro farmers than any other state I read online recently too. Maine seafood is always a special gift that the givee will usually but not always share with you the presenter. Tried and tested old family recipes never go out of style around the holidays. Maybe a gym membership to work them off could be a nice tag-along gift idea. How about a cup of Maine coffee with a twist?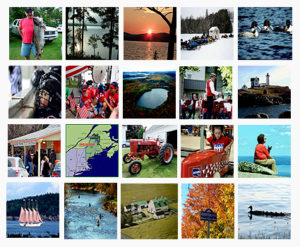 Giving to a good none profit that you know someone supports can make their heart glow because you care about the same cause. Small town local always adds to the joy of giving and receiving in Maine.
There is more to consider for a gift than just big box stores provide. Hope these Maine Christmas gift suggestions help.
A bird house made out of Maine license plates, or old barn boards. There is no shortage of crafty options to consider. A stained glass moose. For gifts that reek of Maine, to remind those on the receiving end of the place they love to visit on vacations. To bedeck their lake cottage or woods camp that is pure Maine. There is only one place like it. Maine, the way life should be.
207.532.6573 | info@mooersrealty.com  | 
MOOERS REALTY 69 North Street Houlton Maine 04730 USA