Maine has four seasons, and like prime rib, the end cut can be the best to ask for when the order is taken.
Maine is all about vacations and getting away. But the big wide open unspoiled space makes it the perfect spot to land when you have had too many people for way way too long surrounding you. Maine is a place where you can reflect, hear yourself think, figure stuff out.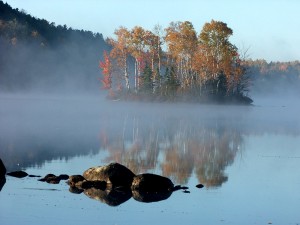 So the ends of the Maine seasons, before like a big box holiday promotion of the next holiday to merchandise. The ends are not to be wasted.
Coming, going, ebbing like the Maine seacoast tides.
The big crowd of summer around the hot spots of Old Orchard Beach, Bar Harbor, the island tours dwindle. And the locals are more relaxed that run the vacation production machinery. The seasoned professional ones who roll out the red carpet. Are a little more laid back and the reception feels more down home personal. Country comfortable intimate. Nothing rehearsed, stressed. No cue cards, buzz words used in the Maine rural from the heart tourist presentation this in between the prime time high points of year's seasons.
The fall weather and more leaves per tree than usual make for one of the best colorful autumns on record.
Need some of that? And at the same time have you checked out new snow machines, are you thinking about Maine snowmobiling? Or have you purchased your season's tickets for down hill Maine skiing winter fun?
Come north for a jug of fresh squeezed apple cider. To hunt game birds, chase Bambi. To leaf peek and hike, bike, walk and talk. Hit a farmers market for potatoes, dry beans, other in season produce to take home. Bring those closest to youto ride shotgun. To witness the anything but typical fall colors of Maine leaves exploding.
Or suit yourself.
Spend some time with me, myself and I. Gazing out over a Maine lake. Wired directly to a wide open vista. Maybe high up. Surrounding, beaming in from a jaw dropping 360 degrees delivered from a top a mountain peak.
Either way, You go home with your head screwed on straight. Braced to brave a new day with all those people wall to wall that suffocate you. When you are not one of the lucky ones that has Maine four season living year round to sample, enjoy. And to just absorb, drink in and breathe deep the natural space year round.
I'm Maine REALTOR Andrew Mooers, ME Broker
207.532.6573
info@mooersrealty.com