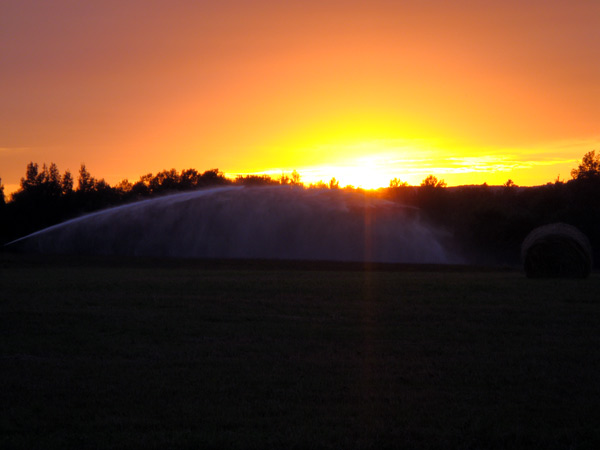 Day after day of sunshine, cobalt blue skies and summer weather that could not be improved on for recreation, for growing vegetables, fruit.
But lack of water, a drink for the potato plants of Aroostook County means irrigation is part of the farming exercise this summer. A family farm I own in Houlton Maine has two ponds that came in handy for Michael Hagan who farms potato and grain on this homestead.
This is what the irrigation of the Maine potatoes, spud fields looks like at sunset on the farm.
Those two Maine farm ponds provided lots of extra water pumped at sundown to get maximum sustaining power without the hot sun's evaporation robbing the plants of moisture they are crying out for, need. This farm field, land outside Houlton Maine on US Rt 2, the County Road. Other Maine Flickr photostream images to enjoy.
I'm Maine REALTOR Andrew Mooers
207.532.6573
info@mooersrealty.com