The majority of the space in the country is rural.
Yet city beat news reporters don't venture into rural areas very often. You had some tongue in cheek rural programming shows back in the black and white era of television. Andy of Mayberry, Petticoat Junction, The Waltons, Green Acres, The Beverly Hillbillies. The small town landscape might be too slow to some. To hard to spin and make into something more exciting for those easily bored. Or seeking shock value or on the edge of your seat suspense. Although, horrow writer Stephen King does live in Maine and many of his works are based on a blend of real and fictional towns in Vacationland.
But these days the average reader, viewer wants to know more about small rural town living in Maine.
They are blown away to know there are places on the Earth where you don't lock doors. Where folks help you out without a financial gain or notoriety for payment. The local grapevine is all about the locals with a mix of county, state, national and World wide news tossed in for good journalistic balance.
How your old neighbor that was on an operating table for fifteen hours is doing is news, is in our prayers, is a big time concern. There is an intimacy on the small rural Maine landscape because the connection is strong unlike a sea of unknown faces coming at you in rush hour traffic or wall to wall on a crowded sidewalk.
Where you can buy tree length wood for heating your Maine home cheapest. Someone got their full length timber delivered for $135 a cord. To process slowly for next year's heating season.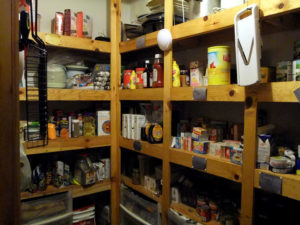 Which is the best wood pellet stove as you head into winter in Maine another topic this time of year. And warming a home with heat pumps and the interrogation with someone who spent the money to find out first hand. It happens down at the local hardware or corner grocery or in the chit chat after church or a kid's sporting event.
We Mainers have an inquiring mind and gots to know. Before parting with hard earned money without the research needed to make an intelligent decision. And when we do make a hard thought over purchase for a good or service, there is no beating ourselves up later for with second thoughts. No maybe we should have gone another direction after all. Because the decision made was the best with the knowledge we had at the time. The facts, just the facts. And thinking, adapting along the way to keep things moving and kept from going backwards.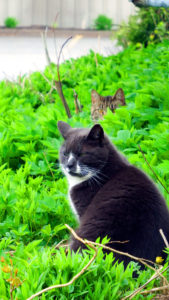 The news from down at the snow sled or VFW, American Legion, Elks Club. It travels fast and is pretty accurate.
Even with the passing it on and where you would think something gets lost in translation with each passing it on with the 5 W's. The newspapers used to be thicker and more lathered with journalistic ink. But advertising dollars shrunk as the Internet added more exposure, longer shelf time in a highly efficient ROI of time and money.
So with urban living becoming more expensive, fraught with danger and just no space in the race though life. The search for local news, the insider's perspective in Maine is gaining popularity. Especially with high speed Internet becoming more prominent and far reaching. You don't have to live without room around you. You can have low cost acreage, no neighbor in sight if that is the goal for personal living space. Waterfront to hog all to yourself too. Can you say that in an urban setting or would someone ask what are you smoking? Our news is not about gangs or drive by shootings either. We don't have affordable housing supply problems either. Lots of cheap land in Maine too own a patch of dirt, to stop renting and start owning something built from the ground up.
Small Maine newspapers also have guest appearances for weekly local "reporters" in far reaching bedroom communities. These gratis photo journalists take great pride in delivering the freshest, most complete local news from their corner of the Maine rural countryside. Images taken and submitted to the local paper, a sports score or vote from a follow up small town council debate. Those all get relayed from out in the rural outpost willy wags to share with the tight knit local population opening up the newsprint. Or tapping into the latest news signal on a variety of means.
Longing for more simple living, lower cost of living and friendly experiences with your friends and neighbors? Just talk with a local, who is like a news stringer for the local beat. More than Maine farm news and weather discussed. It is not like the old television series Hee Haw with Buck Owens and the Buckaroos. The picking and grinning in the corn fields with Minnie Pearl with the hat with the bird, fruit, price tag hanging off it. Salute.
Isn't it time? Haven't you heard enough to entice you to travel north for a look see? Maine, don't keep her waiting. Come check her out and just try to stay away once those heart strings get a strong tug.
I'm Maine REALTOR Andrew Mooers, ME Broker
207.532.6573 |  info@mooersrealty.com  |  
MOOERS REALTY 69 North Street Houlton Maine 04730 USA