Maine, is too much of a good thing a bad thing?
When you find yourself living in Maine full time, it is often like a horse put out to pasture. After a long stint of being inside a winter box or standing stall. And only dining on two sessions of three flakes of hay, grain, a big slurp of water per day.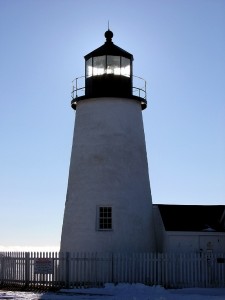 And suddenly pasture clover springs up, surrounds you for as far as the eye can gawk.
Kicking up the heels happens and hand gallop running happens.
Nothing holding you back. No longer hemmed in. The smells of spring lushness, newness. Along with getting down on all fours. Then timber…. lean and dropping to the ground. To get on your back with all legs skyward.
As the back, spine is self scratched in the rich, cool ground cover of green, white and pink flowers. Mixed with other tasty conservation seed mix and meadow cover. Springing up in the back forty of the Maine farm land.
Easy does it or you can get sick.
Like too much pink and blue spun sugar cotton candy after all those round and round. Up and down washing machine rides. Worn ragged trying to hit all the tourist attractions can happen.
Slow down Pilgrim. It is not like NASCAR fast food funneled to the gullet. Not look out teeth and gums, here it comes to bottom out. Hit the stomach.
Savor, slow food collect, dine on the outdoor moments that are so magical in Maine.
Sure, hit the list of must do stops in Maine.
Then mosey on over to gander at the other less publicized ones. Adventuring in four wheel drive, on foot or skis or paddling. Into the off road ones the brochure left out too. When you live in Maine, Vacationland land, that six hour or more drive out of staters have to put under their belt times two.
It all changes.
There is no just a too far inbetween long weekend, one vacation pause a year to fill. When you can hear the clock ticking in a deafening way. Not when you live full time, have relocated or are lucky enough to live in Maine for good.
I am lucky where I live to be able to hit the coast in 90 miles. To sample ocean clams, lobsters that start out green and end up red. To walk around a lighthouse, along the shoreline.
Or tomorrow will climb Haystack Mountain for a younger set of legs along for the hike in Castle Hill, Aroostook County Maine. There is a picnic area across the road at the base of the Haystack. Horse Mountain, a junior mountain 1400′ tall is another beginner option at Baxter Park which is just a hour away.
On the way to whatever the headliner option is in Maine, the opening acts to add to the buffet shuffle can be cherry picked.
Tomorrow the lumberman's museum in Patten Maine is an option.
Doing a loop over to Rt 11 and around the Crown of Maine. As we trek up through the Allagash, I take a couple photos and put up a real estate sign in Oxbow heading for Ashland. To hang a right and roll into the base parking area of Haystack Mountain.
Ah, but a little thing the farmers in Maine during planting, harvest especially know all about too well.
The weather in Maine, could put a giant monkey wrench in the gears, the works.
So hang loose, take it easy in Maine.
Make sure you bring the kids to get them started on the Maine traditions. To pass on to their little ones.
Have a back up plan to drain some of the energy of youth. To exercise with major scenery and plenty of fresh clean air with some photo opts.
We'll be sure to share, post Maine images of whatever we end up doing. Don't we always leave a trail of Maine blog post ramblings and supporting photos?
Eye candy porn dropped online like trail breadcrumbs. To attract you to Maine, the way life should be.
I'm Maine REALTOR Andrew Mooers, ME Broker
207.532.6573