Spring weather in Maine, the early season signs are many.
Longer hours of sunlight and the big orange ball increasing it's radation. Snow melting, your yard banks retreating to make driveways wider and parking easier. Waterways swelling as ice thickness thins to open up the lakes, rivers, ponds and streams for canoe races.
Maple tree sap collection for the evaporators to remove the water to get to the syrup elixir you and I drizzle over the flap jack stacks. Thumbing through the garden seed catalog and dreaming about what to order, where it is going to go in the tilled patch of dirt behind your home. Spring skiing with less layers of clothing happens as spring gets closer. Potholes the size of vehicles that like frost heaves that jar your senses. No danger of falling asleep at the wheel as spring approaches in Maine.
When early spring weather is in the air.
The ribbon of roadways can become like one big rumble strip driving experience. It's not your shock absorbers or springs or tires causing it. It is slow down, a different kind of driving experience. As in-melted ice layer elevations up and down and "pavement deficiencies"  mix with lots of highway department sanding from past winter storm all combines. It creates nothing like a freshly paved perfectly smooth roadway to travel from point A to point B in this eight hour tall state of Maine. Those projects happen during summer road contraction public work projects.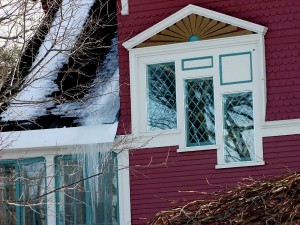 Windows opened just a crack, then slid higher, cranked over wider. To exchange stale air out the innards of a Maine house. Birds return to crank up the volume of the cheerful singing as they forage for food. We miss the song birds that head south. Maine has over 400 varieties of birds that entertain us no matter what the setting in Vacationland.
Winter snow flakes create a dampen sound proofing too. That's part of it. Your turn to deal  in the cribbage board game in the ice shack go fish.
The still of winter is like what you hear as a kid inside a snow tunnel carved out in your backyard digging with neighborhood friends. Crawl in and listen. Hear it? Nothing. I know. Total silence. You hear zip nada zilch wearing your hand made mittens Grandmother pearl one knit two on to match the hat on the your head.
When you are holed up in a cave tunnel that can be widened to make it more like a room. But if you dig too far up or to the sides, you start to see daylight through the walls of snow that surround you. Sound volume picks up too as the layer removing sound is whittled away with your boots, a shovel, your mittens with all the ice shard chips dangling off them.
Voices are far away muffled or missing like insulation to blank out the outside noise. Wait. Was that Mom hollering time for supper? As the family dog visits like Lassie with gusto to lick, bark and signal yes it was. Your food is going to get cold so get inside, put your wet clothes on the drying rack by the wood cook stove and put your snow sled boots on the tray mat by the door. Not left splayed around the kitchen floor please and thank you.
Winter in Maine gives you a break from the pace of summer living. Slowing down from a busy fall harvest. Like turning off a noisy motor on a machine. The silence is golden. It hits you hard because such a contrast for the two ears on the sides of your head to process. You can think and gain perspective in the reflection of life in a Maine winter setting. The sound of a cracking woodstove fire or drip drip drip of a porch roof icicle splatter on a window sill. Solitude comes with a reduction of noise. But here it comes again. Spring in the Maine weather forecast. But not without a few blustery snow squalls to say don't put away the shovel and bag of salt and sand for the walkway just yet Chummy, Mister Man.
The songs from Maine birds heard outside as we walk signal a spring season weather transition is in the making.
It happens slowly around you but here it comes right on schedule in Maine. You can lament the passing of winter because as you head up the swaying chairlift at a local ski area you realize something you enjoy is coming to an end. But opening up the moon roof hitting a drive through fast food takeout when you are getting on the I-95 highway to do a little traveling. When a early spring like day appears it turns the focus to get your head screwed on correctly. To adjust, like setting your clocks ahead to prepare for daylight saving time to match the season unfolding in Maine.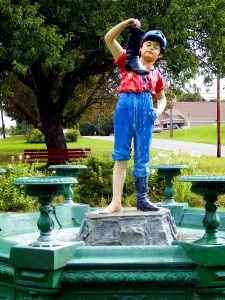 The animals sense it too. Cabin fever hits bad. You can smell it in the air. All the senses get tasered when fresh spring air enters your system. The black and white of winter weather starts to sprout buds and chutes of green and brown with the arrival of springtime.
All the seasons in Maine are special.
Each and everyone of us has our favorite pastimes and rituals that make us never want to leave the current Maine season and what the weather provides us for outdoor recreation. Squeezing out the goodness as we head outdoors for the fresh air, wildlife and to enjoy all this wide open space combined with the high test natural scenery happens all four seasons. Time waits for no one and we promise to do more of what we missed or just did not get enough of the next time this particular season rolls around on the calendar.
So much to like, so little time to sample it all, Maine is one natural outdoor buffet of experiences. Pick the reason, the season and get outdoors in Maine. It's up to you. And it helps if you grew up a native that never knew living without the traditions that your family exposed you to as a young grasshopper.
What's your favorite season in Maine? And have you been away too long? Isn't it time to cross the bid green river bridge on the south end to the place where Maine is parked on the map? Maine is the way life should be. It is not just a story book affair but really exists. See what you are missing and explore her natural beauty. Discover her unspoiled rockbound coasts, lush forests, sandy beaches, rolling farm fields and friendly down to Earth people.
I'm Maine REALTOR Andrew Mooers, ME Broker
207.532.6573 |  info@mooersrealty.com   | 
MOOERS REALTY 69 North ST Houlton ME 04730 USA