If you scan the headlines, it is pretty easy to become saddened, round up or apathetic.
There is lots of good news but the sharper the headline, the more the hook. To find out what this snippet is all about. What lies below it in the case of the written word. Or hanging around for after the commercial spot clutter for the rest of the story. That holds you in place with the playful tease.
Good things, not sappy happy but media splashes that give you a glimpse into humanity, help you restore your faith in your fellow man.
It has been the silent majority for quite spell. Since LBJ started using the two word term about what's that sound, going round in society. And now more than ever one dissenter in a large group can steal the show. Hog the stage. To drink in the hot white spotlight. Once they lawyer up to continue the squawk.
Here is a simple video to glean what you can, to see how kindness can at first seem weak, meek, stupid.
But that those that shake their head thinking what a dunce where is the pointed hat he should be wearing. Suddenly begin to beat the drum of kindness too. Stay light, bright and make every day count. Kids can help us with this simple exercise best.
[youtube Tjnq5StX68g]
Being positive is contagious.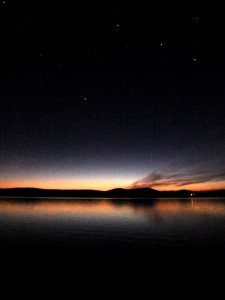 It can become a habit if you practice. Putting others first can make you rich inside. Have lasting wealth that is joy not fleeting happiness.
Maine is a simple place to set the stage for doing more for others. All about simple living, lots of bartering or no payment of goods or service needed at all.
Because when you take inventory, count your blessings a few times a day. The tally shows you are pretty darn lucky to living in a place like Maine full time. Less of what you don't want happens in Maine.
Bag the high crime, heavy traffic or full throttle hustle bustle outside Maine.
But load up with seconds, thirds of the good lasting stuff that energizes. It is the subjects we try to rotate into the blog posts about Maine stream. It is why we live, work, play here in Maine.
The stuff that hits you hard from thedeep inside and radiates out. To affect other people. That can be contagious. As Maine birds of a feather gather closely together. And the momentum of random acts of kindness in the background, not for attention or little Jack Horner pride displays for all to see.
There is an intimate connection among the locals because less of us here. We have to work together to keep the small Maine towns vibrant, to survive.
I'm Maine REALTOR Andrew Mooers, ME Broker
207.532.6573 |  info@mooersrealty.com  |
 MOOERS REALTY 69 North Street Houlton Maine 04730