The area code for Maine, are you ready? Wait for it… 207.
That concludes our blog post on the area code of Maine query.
Neat huh?
Because you have states with a slew of them. Because of all the devices that lock on and need a number to use in the routing of calls, faxes, wires, Internet's exploding hunger for wireless and land line based addresses.
To ping and relay the communication signal. Like the revolving lighthouse did to protect shipping lanes off the coast of Maine.
How can we get by with one area code, 207 in Maine?
It is not because everyone does not have a phone.Or used a pair of tin cans and a string. Just only so many people in a rural state like Maine. Need to flap their gums. Less people, less problems happens along with the lone wolf area code of 207 too.
It is predicted we will be out of 207 area code numbers to assign, serve up by 2019. That's no bull. Little over a million numbers to pass out, little over six million in use. Hospitals use a lot and not just residential customers turning the crank to get to Mable, Bertha, Agnes Or Beulah on the party line.
Will be needing an extra one to carry the weight of all those line assignments from the switching office at Ma Bell in about four years the prediction.
The local grapevine in Maine works just super fine too and is not PUC regulated.
Less traffic, less crime, less pollution, less regulations and layers of players in zoning, licensing all fall into place in rural Maine. Behind the area code number of only one that is the loneliest number there ever was. As Three Dog Night explained in three part harmony.
That song "One" written by Harry Nilsson I just remembered as a record spinner in a previous life.
And "One" is found on TDN's first self titled debut album. That some song some thought The Beatles covered which is not true. A whole another subject to thrash along with some other musical trivia.
Like the record Stevie Wonder relisted called "Eivets Rednow". The name spelled backward to see if fans would buy anything Stevie and his keyboard, harmonica, drums and but no vocal pipes pressed on vinyl.
Or if word of mouth would spread like wildfire to cause a stampede to musical stores worldwide. It did not and is a rare album I scored years ago.
What about the telephone area codes around Maine's 207, what are they?
New Hampshire's telephone area code is 603. New Brunswick Canada, that province has a 506 leading the tap tap number charge. It's 802 in the state of Vermont for it's area code when using the phone or other device driven by the three lead in numbers.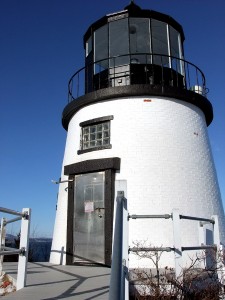 Quebec, hang on, more talkers, more multiple numbers make the what's the area code question a little more complicated.
Besides 418, you could be dealing with 438, 450, 514, 579, 581, 819. And that is today, hang onto your hat. More will be needed to meet the need as they get gobbled up.
So, what is the area code of Maine when tap tapping or faxing, whatever the need to give out a shout of some communication type?
Watch your awareness increase as all the clutter in life that distracts disappears. Vacationland, The Pine Tree State, Maine is all over that quality of life. Making it the way life should be.
It is 207 for a Maine area code for telephone, other data transmission use. Short and sweet. The way life is kept simple in Maine, not loaded with drama or complexity to ruin these four seasons, drop dead gorgeous all natural surroundings.
I'm Maine REALTOR Andrew Mooers, ME Broker
207.532.6573 | info@mooersrealty.com |
MOOERS REALTY 69 North Street Houlton Maine 04730