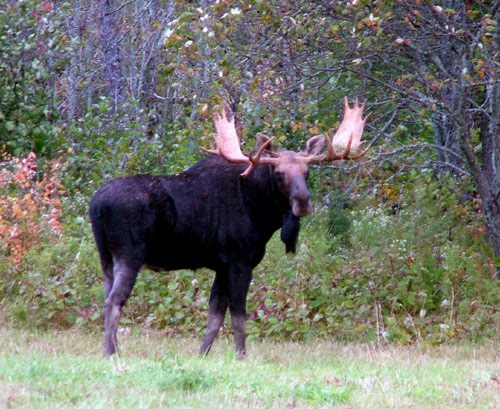 Living in small rural Maine is not like any other place.
The people are fewer, down to Earth, hard working, God fearing. With a small Maine home town pride burning brightly deep down inside every man, woman, child.
A strong willingness to help, pitch in when Maine community events need a hand. You don't just report to work. Do your job and at quitting time have boat loads of free, idle time on your hands evenings, weekends. No no, not in Maine a state with more wildlife than people. With your neighbors more often four legged, furry and outnumbering the two walking limb kind.
There is a connection in small Maine towns that can not be swept under the rug, ignored.
It hits you when new to the area. Is just a comfortable, familiar given when you've logged some time here. Or were lucky enough to actually grow up in Maine.
You don't just attend pre-arranged events in a local Maine community. You work them, help orchestrate, have a role. You are an intricate, vital part of them. Year after year. Because home grown beats expensive store bought any day of the week. And without volunteers pitching in, the events could not be bankrolled, put on any other way in a small Maine town. Just too low a population. Your kid's school, sporting, church, family activities pull you into the pulse of a small Maine town. The stars are our own in a Maine home town. Watched, coached, taught, mentored, enjoyed from the ground up as kids that have center stage. Are our future.
When someone has a car accident or word of cancer treatments are underway down country. Or a son, daughter is overseas in the military service over a set of holidays.Then crank up the prayer list chains, share concerns, activate public suppers to help the families happens instantly. The recipients of the small Maine town attention from friends, neighbors, family, even strangers are blown away from the generosity. The care, concern blows them away. Because we are independent. Don't make a habit, not fond of, used to asking for help. Would rather pitch in, pull our weight and then some to a life time of service in a small Maine town.
Maine people step up, assume roles, tasks, tackle the chores.
With no questions asked. Taking ownership in year after year contribution of time, money, creative sweat and tears. Rich in pride, respect for their special town spot on the vast map called Maine. In whatever small way they can. With whatever talents, skills, traits God put into their beings to help others whenever possible. And in turn enriching their own lives in the process of greater commitment. Because we are grateful, privileged to live, work, play in the great outdoors named Vacationland. Not a few, the majority of locals.
Walking tonight under moonlight, the approaching Christmas season more and more obvious each evening. I hear, see a hospital night flight helicopter slowing lifting out with blinking red navigation lights. Heading south. Leaving those in the neighborhood hearing the chopper blades too. All wondering who is on board. Thinking what family needs a call, a hand, food platter, a sympathetic ear, prayers or more. In small town Maine, people care about each other. Are intricately connected. All needed because only so many folks populate Maine counties like Aroostook, Washington, Penobscot, Piscataquis. We need them all, they are the unique flavor, spark, the vibrant color radiating brightly, constantly in every Maine town.
We Have Space In Maine, Less People, More Unspoiled Outdoors Which Helps Enrich Life.
I am so glad I live in Northern Maine.
Long for the space. Happy about the lack of crime, the lower population. Greater outdoor four season recreational options my family can enjoy all year round. Not just having to settle for a mere week or two a year on tightly scripted vacations. When travel time to and from out of state eats up lots of the precious vacation time experience for Maine non residents. What's missing in your life? Do you know without a doubt you live where you should be on the planet? Or is it "hard telling without knowing"? Get to Maine, sample ME any chance you can. Not a bad early New Year's resolution to top your list. Find your place in the space called Maine.
I'm Maine REALTOR Andrew Mooers, ME Broker
207.532.6573
info@mooersrealty.com