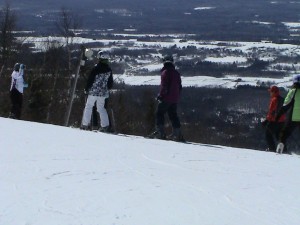 Vacationland is what is stamped on the bottom of every Maine license plate and yes we are so spoiled to live in a four season outdoor paradise.
Most Mainers are pretty darn excited, grateful to be so close to natural unspoiled resources. But it is easy to fall in to a false security, lull of it must be this way everywhere. NOoooooo. It is not.
If I head a mile and half in any direction from my intown home, I am in the country.
No wall to wall people, no need for a taser or to worry about my property, my personal security.
People wave at each other, help each other out. Are friendly. Pitch in and volunteer.
Folks that live in Maine has lives with purpose. They volunteer. Pick the passions they love and year after year you can count on them to put their shoulder in to making local community events happen. Everyone benefits. And it causes other individuals to think what they should step up and do. To look and find a place in the local Maine community for them to give back.
The volunteers raise their kids to do the same in Maine, or wherever they move to. If you live out of state, you would be hard pressed to find a harder working individual than someone that grew up in Maine.
Lazy is not a word used to described 99% of Mainers. And if someone is, that is the worse opinion you could have of someone.
Can over look a lot, but not lazy.
No reason to be a bump on a log and just take take take. Give back to the area you live to make it a better place because you live, work and play there.
Helpful links to lots of places to have fun in Maine year round.
Maine, big state, friendlier people, wide open space.
I'm Maine REALTOR Andrew Mooers, ME Broker
207.532.6573
info@mooersrealty.com