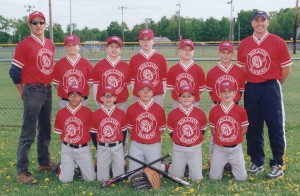 Boredom, not having fun, there's nothing to do is not a condition Maine kids have for long.
Growing up if I had ever been bored, looking for something or anything to do, and my parents heard it…well on a farm, there is ALWAYS something to do. Time to do this, this or this.
Being idle and knowing how to relax is something folks that are "vacation" oriented are good at. Happy doing not much and leaning back, recharging, catching their wind. Smelling the flowers so to speak. Vocation oriented people, like most Mainers are, industrious and working harder for less but content, making ends meet. Keeping it simple. But relaxing does not come until the chores are done.
If you can teach a child how to be self sufficient, to not expect a hand out or free lunch, that is a major ingredient toward a happier life as an adult.
In Maine it's if you want something, anything, work for it.
Concentrate, dream, work toward that goal is pretty simple. We learn it early, never deviate or get off that parh that is black and white, not hard to swallow when it's been that way all your life. And your parents practice what they preach so to speak.
When the country is in turmoil over having to cut back on material things, having to have more and more "stuff" to be happy, Mainers watching that on television, reading about it in the news, on line in blogs, stratch their heads in disbelief. The happiness from hearing a cash register bell ring, carrying cargo you don't really need to the mini-van from the mall is a habit less money just does not afford. And the ideal of whipping out plastic to make the purchases happen, one card after another during a drunken tour of store after store is ludicrous, foreign, unnecessary. During that spending spree and then realizing bills are coming with a high interest in 30 days…well it takes the fun out of shopping. Spending money you don't have, paying the price with interest to get the creditors off your back is not how we roll, our idea of fun.
Making your life simpler and reducing what you spend, being careful with your purchases is how any Mainer was raised. From the time a child was 'knee high to a grasshopper", he or she saw parents working long hours for what they had. Taught to take care of what was bought. Shopping long, far and wide before letting go of any hard earned money. And our "fun" growing up, as adults was getting out in to the outdoors of Maine. Our "backyards" bordered wilderness unspoiled by man. Crystal clean Maine lakes, streams, rivers to be next to. Hiking places like Cadillac, Katahdin and using our many state parks like Baxter, Acadia. And never really thinking about how "spoiled" we were because of where we were. Picnics, little league games, bean suppers, working on local school, community events. Trips to the Maine ocean for fresh native lobsters, steamed class, a piece of blueberry pie. Making our own home made low budget, high value "fun" sparks creativity. Makes local populations feel more involved in their Maine communities. Because they are.
Maine. Hear a whisper, calling your name? That ringing in your ears is not a medical condition. It's the need to get to Maine as often as you can. To get back to simple living, outdoor beauty, friendlier but way way fewer people. I can hook you up with someone I know that sells Maine real estate. (Smiling). No crime, no pollution, no taser, keys left in the car. Low cost Maine real estate with far less zero places. I am glad grew up here and had the chance to raise four super kids in Maine.
I'm Maine REALTOR Andrew Mooers
207.532.6573